The watermelon-cutting ritual has become the symbol of the Amalfi Coast summer since 2003 at 4:30 pm
August 25th, 2023. By Editors
---
Since 2003 it has been the landmark for Praianesi and many Italian and foreign tourists who come to the Amalfi Coast to spend their vacations. OneFire Beach was born from the idea of a group of friends, all from the world of hoteliers, to create something unique that was able to combine the typical ingredients of the area, the food, the landscape with its cliffs and its crystal clear sea, with genuine but attentive hospitality, seasoned with lots of fun.
Enhancing the territory
"We were very determined, not least because you have to walk 400 steps to get here, so we had to offer something worth it, something that would encourage our now numerous guests to spend whole days here," says Costabile Pane, co-owner.
Hence the choice of the color of the umbrellas, orange, which glows with welcome, the DJ corner, which excites with its music, and the decision to hire a food & beverage attendant right away. "We offer only local products, such as cheeses from the Amalfi Coast, vegetables from our land, and much more."
Even the choice of name has local roots. "This is the hottest spot in Praiano, if not the entire coast. As kids, we called it "a fire," as adults, we took it back, translating it to OneFire, and it worked," Costabile says.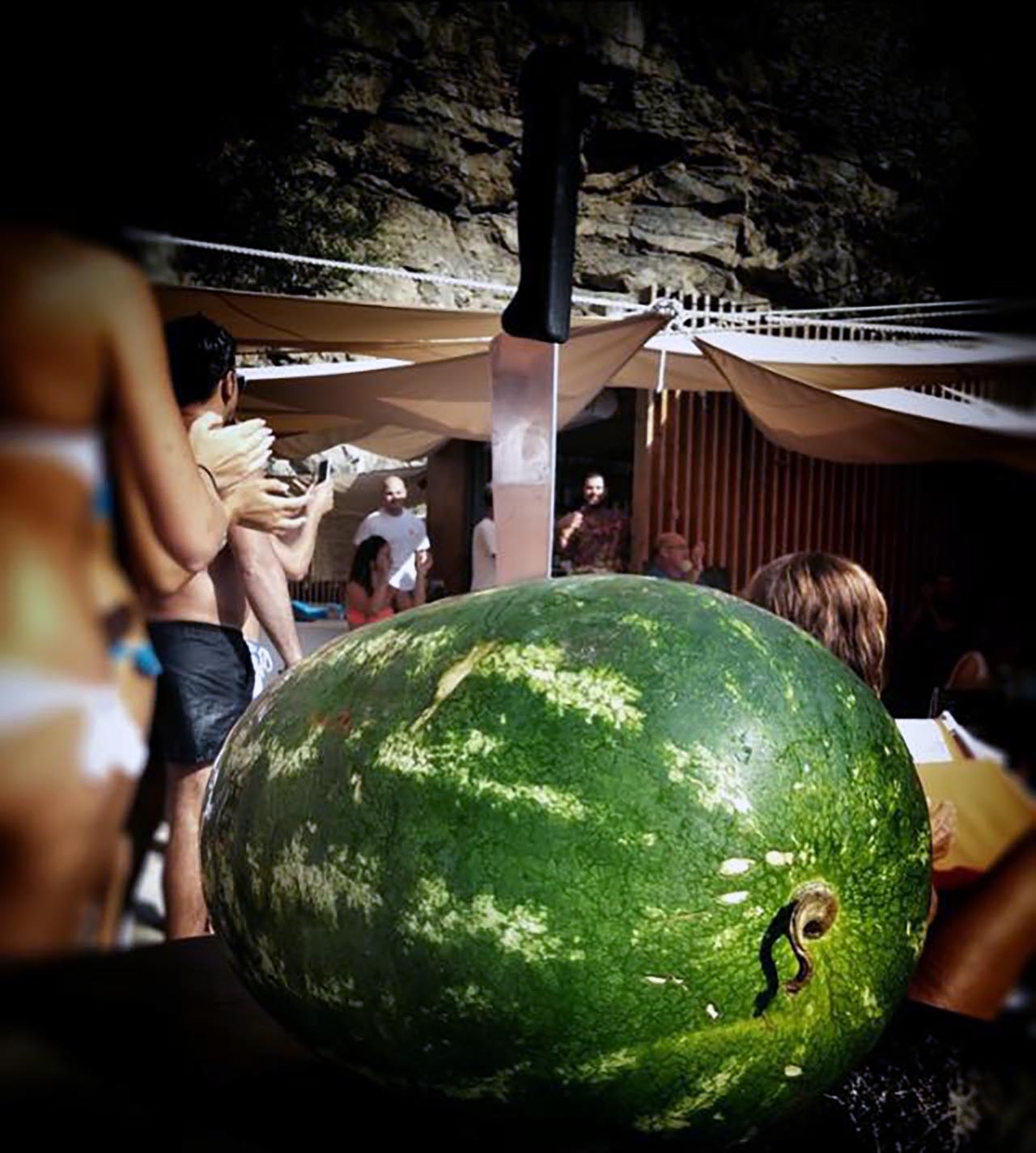 Waiting for the watermelon
Creativity, in short, is at home here, especially the desire and need to feel good and give guests unforgettable moments. With this intention, the famous Melon Time, now an undisputed ritual of the Amalfi Coast, was born. "Here, the sun beats down hard all day long. To relieve the heat, we started offering a slice of watermelon to our guests every day in the afternoon. It was meant to be a simple gesture, which turned into a real ritual over time. Our customers started dancing while we served the watermelon, and gradually, it became a real happening."
At 4:30 pm, the DJ turns up the music, and a giant watermelon is arranged on a table. Francis George, the watermelon boy, begins cutting slices while dancing while the various guests, in a circle, dance around, waiting to receive their portion. "It's a real party. People now come especially to participate in this event."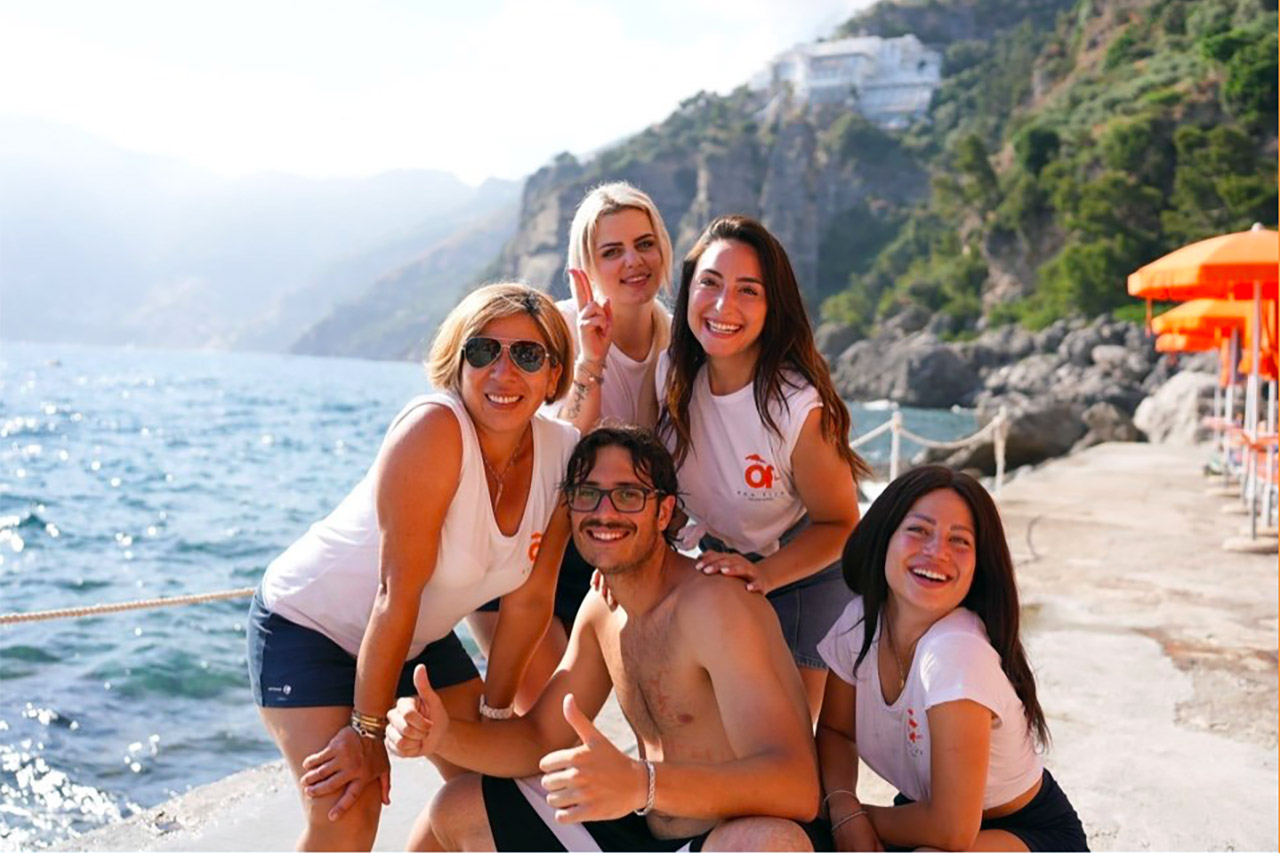 The formula for the successes
At the center of everything is always the guest. "We know them all and call them by name. Even when we take the order, we do not put either a number, as is often the case, or the last name, which puts a kind of distance. Instead, we write their first name. I think this is a crucial detail." And it is probably this closeness and intimate connection that is the formula for OneFire's success.
"In the beginning, we didn't have a logo. A Spanish guest offered to design and create it for us. He spent a vacation here and was impressed, he said, by our humanity decided to give us this gift—a great satisfaction. For us, it is essential to express who we are professionally but, above all, authentically. And this puts the guest at ease to such an extent that he, too, feels he can be himself. And it is this attitude that has led us, over time, to build our business. And that's why people, even locals, keep coming back."