Born from a draw, the Hotel Bristol in Vietri Sul Mare has strengthened its artistic vocation over the years, developing a project to enhance the typical ceramics of the area, giving identity to its rooms.
November 17th, 2022. By Anna Volpicelli
---
That of Hotel Bristol in Vietri Sul Mare is a story born from a drawing. "My grandfather, in the late 1960s, identified this area as agricultural land owned by my grandmother. He wanted to build a hotel there, and since he was creative, he drew the outlines on paper. In 1968, they finally gave him a building permit, and work began," says Vittorio Mendozzi, co-owner of the hotel.
The construction work
At the time, today's technologies and means of building construction did not exist, so they used the techniques in vogue. "The area was mostly made of rock, and people worked with mines at the time, putting them in the rock and blasting them to create space." After nearly four years of work, Hotel Bristol officially opened in 1971. "My grandfather started with only 15 rooms. In 1983 he passed away, and my father, Giuseppe, and my uncle Giancarlo took over the business."
Early changes
The new management initiated restyling operations: six rooms were added. Then in 2000, the construction of the green area: 3,000 meters of garden suitable for hosting events. "My brother Roberto and I officially entered the business in 2013, me as head of reception and Roberto as food and beverage manager."
The artistic project
The advent of the third generation brought some changes to the facility. "In those years, we started the artistic identity project of the rooms related to Vietri ceramics. Each room was renovated and decorated, inspiring historical and contemporary artists of the typical art of our village. Each room also wants to be a tribute to this village's unique history and culture."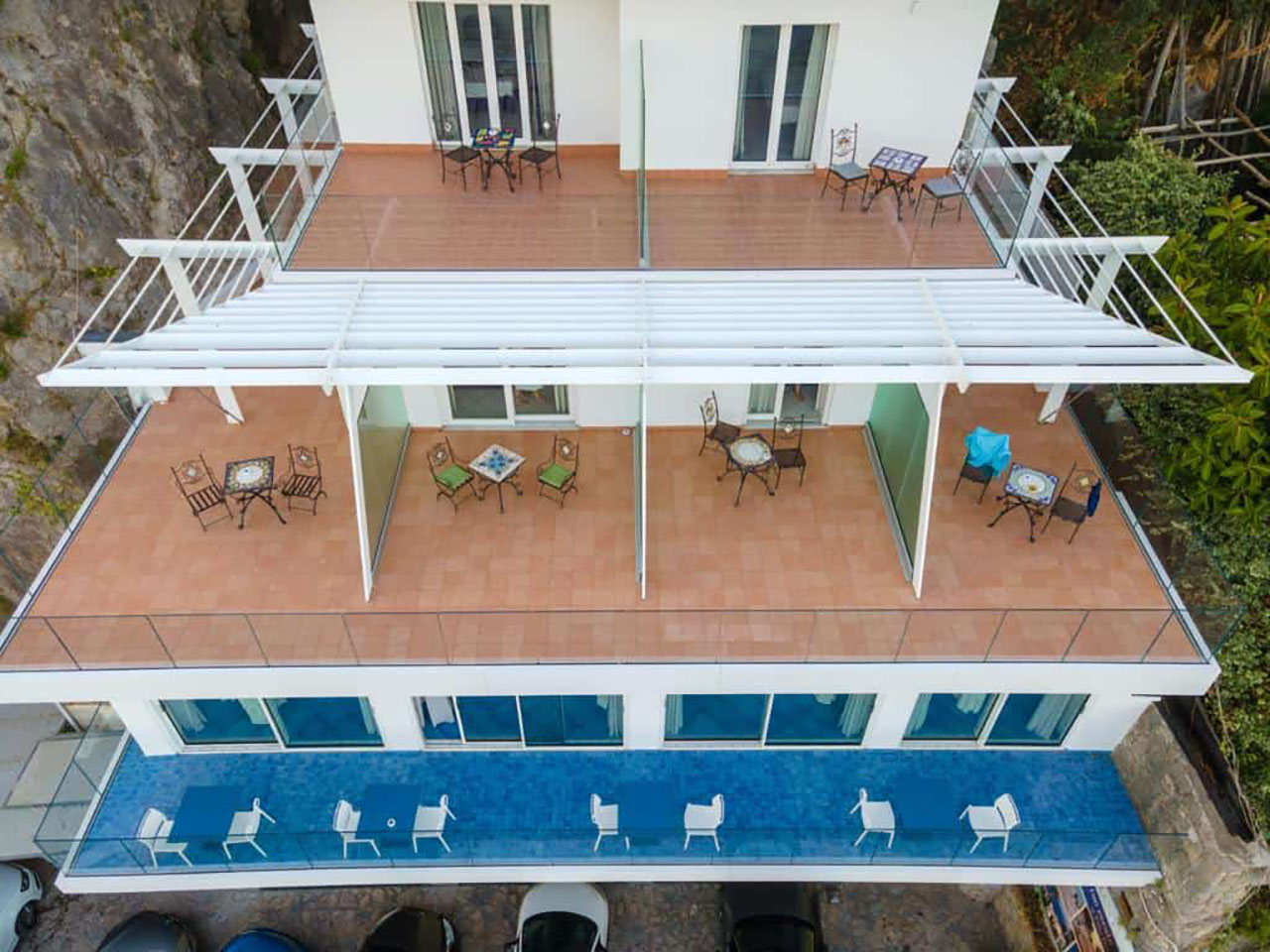 Personalization as a strength
All this has helped reinvigorate Hotel Bristol's strengths, the personalization of service. "Family owners of hotels created the Amalfitan culture of hospitality. The generations following one another have learned how to juggle within a hotel from an early age. Having a fairly small facility, we have always learned to have direct contact with our guests, to be there to indulge and understand their needs and try to accommodate them."
The importance of the territory
Over the years, the hotel has also been the summer "home" of some celebrities, including Valeria Marini, Filippo Magnini, Vladimir Luxuria, the current Missi Italia, and national and international tourists. "In the 1980s, tourism was different, the stay was usually 15 days or more, and people chose the full board option. Today, on the other hand, it is a faster tourism of three to five days. While guests used to experience the location, they chose for their vacation more. Today people want to explore the area and get to know it. In addition to being a tourist village, Vietri Sul Mare is also chosen for its logistical function. From here, it is easy to move by sea between the various Amalfi Coast municipalities and reach Pompeii or Paestum. And supporting our guests in discovering the area is part of our commitment."