A sharing ritual that brings the whole family together. A day of celebration that ends with good food and music.
February 28th, 2022. By Anna Volpicelli, photo by Vito Fusco
---
"My grandfather Francesco, called Ciccillo, wanted the whole family present," Giovanni Fusco, from Positano, tells us. Every year since childhood, he participated in one of the oldest traditions of the Amalfi Coast, pig slaughtering, and today he leads the way. "In my family, each grandchild had a precise task, and one, in particular, was selected to give the stab to the animal," he continues.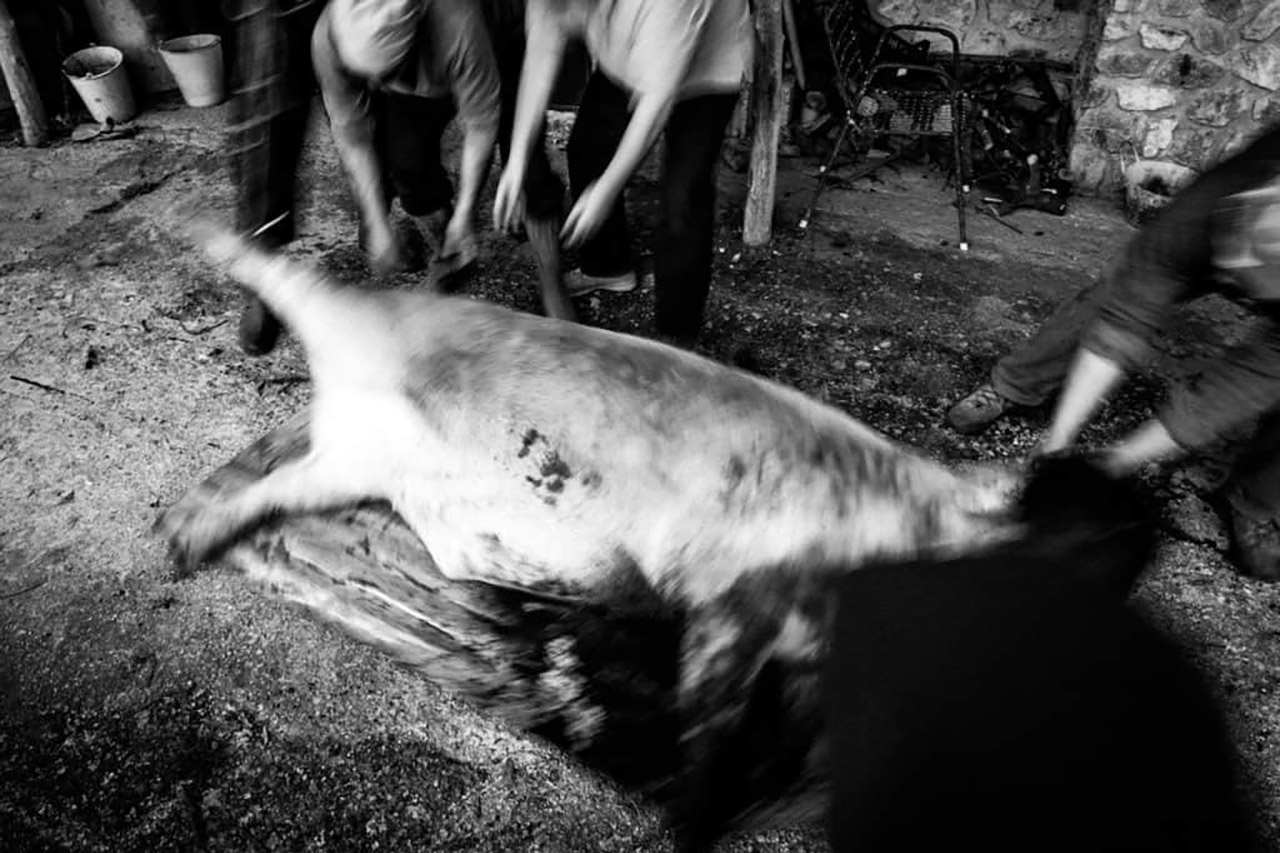 Traces of the past
Pork slaughtering has been a celebratory ritual performed by several coastal families for centuries. As Gabriele Cavaliere describes in his book Q.B storie d'amore e di sapore della Costa D'Amalfi (Officine Zephiro, 2020) "The pig was for centuries the pantry of the rural populations…They were bought small at the rural fair held in June. During the celebrations of Sant'Andrea so that slaughtering could be done in the cold months, usually between mid-January and the end of February, in the middle of the carnival period."
No one was excluded. Such a tradition was a great sharing time; that ritual would provide sustenance for the family for an internal year or perhaps more. "Our method involved the youngest selecting the fat to make the suet. At the same time, my grandfather had the most important task of salting the pork. Today this is still maintained."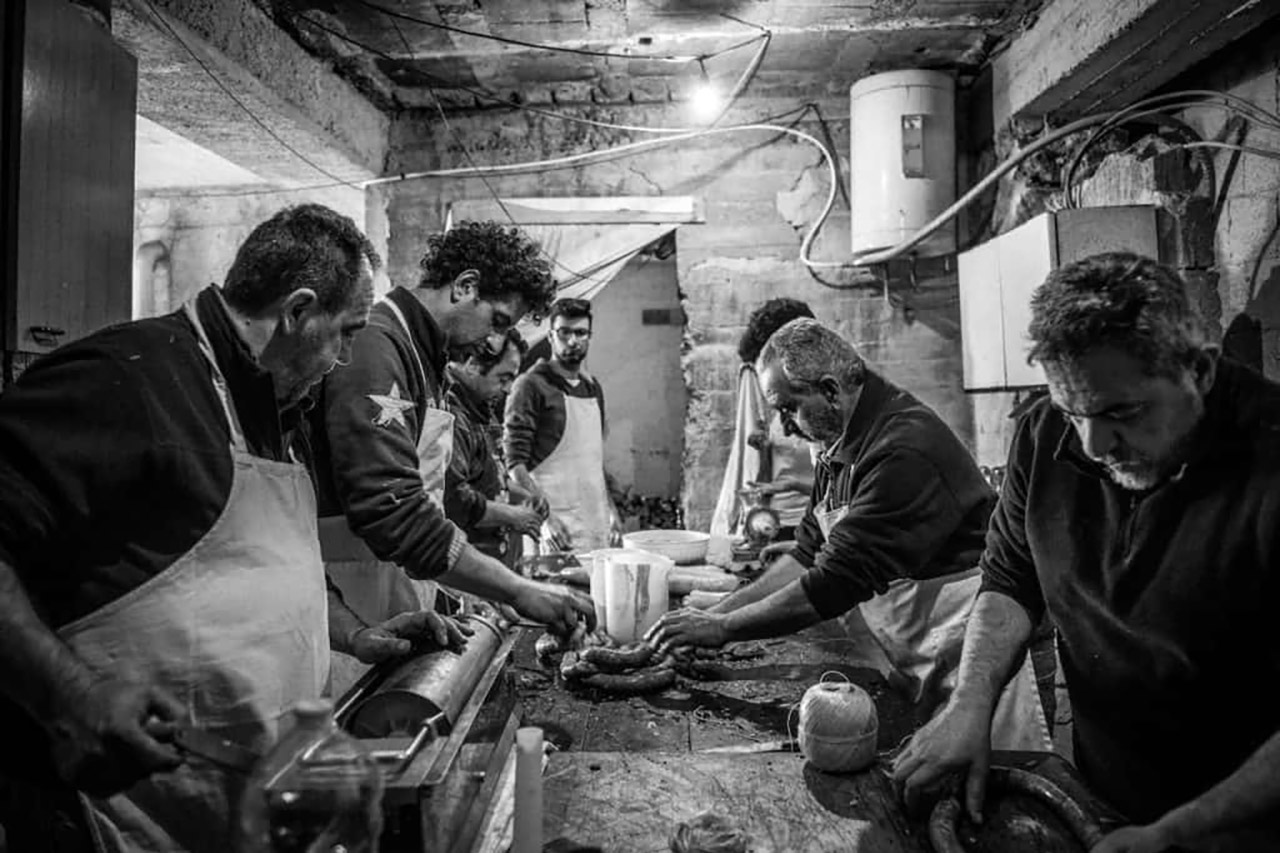 A day at work
The appointment is at dawn when a pot of water is put to boil, then used to wash and clean the pig. Then the pig is killed, its throat cut, and the blood that comes out is collected, cooked, and used for some dishes, including black pudding. "At this point, the pig is washed, cleaned entirely, scraped with sects softened with boiling water, and then through a pulley, the carcass is hung to let it dry," Fusco explains.
The next day, again in the morning taken, slaughtering begins. "The meat is selected to make sausages, the meat to make soppressata, and the meat for ribs, steak, and much more. At this point, everything was dried and smoked with a mixture of myrtle and rosemary." Women were tasked with cleaning and rinsing the internal organs that would be used for cooking and sausages.
The delicious feast
Since nothing is thrown away from the pig, the bladder is washed and cleaned for the suet. "From the lard, we get the cigoli that are used for the sauce or toasted" In addition to the work, the day also includes moments of authentic sharing, especially at the table.
"In the past, the event was only open to family members. Then, over time, we started inviting closer friends," says Fusco. At 1 p.m., participants gather to share a meal. "A large table set with chops, ribs, cavatelli made with pork sauce, black pudding, and other typical desserts. There is, of course, no shortage of good wine and music. After lunch, we enjoy playing and singing traditional folk songs such as "il Brigante" with tarantellas."