Included in worldwide rankings as the best wedding destination, the Amalfi Coast offers beautiful locations to get married. We asked four wedding photographers about the most romantic places in the area.
February 10th, 2022. By Anna Volpicelli, cover photo by JoAnne Dunn
---
According to research published by Statista.com, an international company specializing in market research, before the pandemic, the Amalfi Coast, in particular, Amalfi, was first in the ranking of world wedding destinations. It is no coincidence then that essential international magazines, including Harper's Baazar, The Trend Setter, and The Knot, define the Amalfi destination as one of the fascinating places where to get married.
Because of the evocative beauty of the landscape, its cliffs overlooking the sea, and its enchanting and historic villas, the area is a favorite destination not only for future national newlyweds but also, above all, for international ones. With the arrival of Valentine's Day, we asked four local photographers' marriage experts, which in their opinion, are the most romantic scenarios, to celebrate the wedding or fall in love.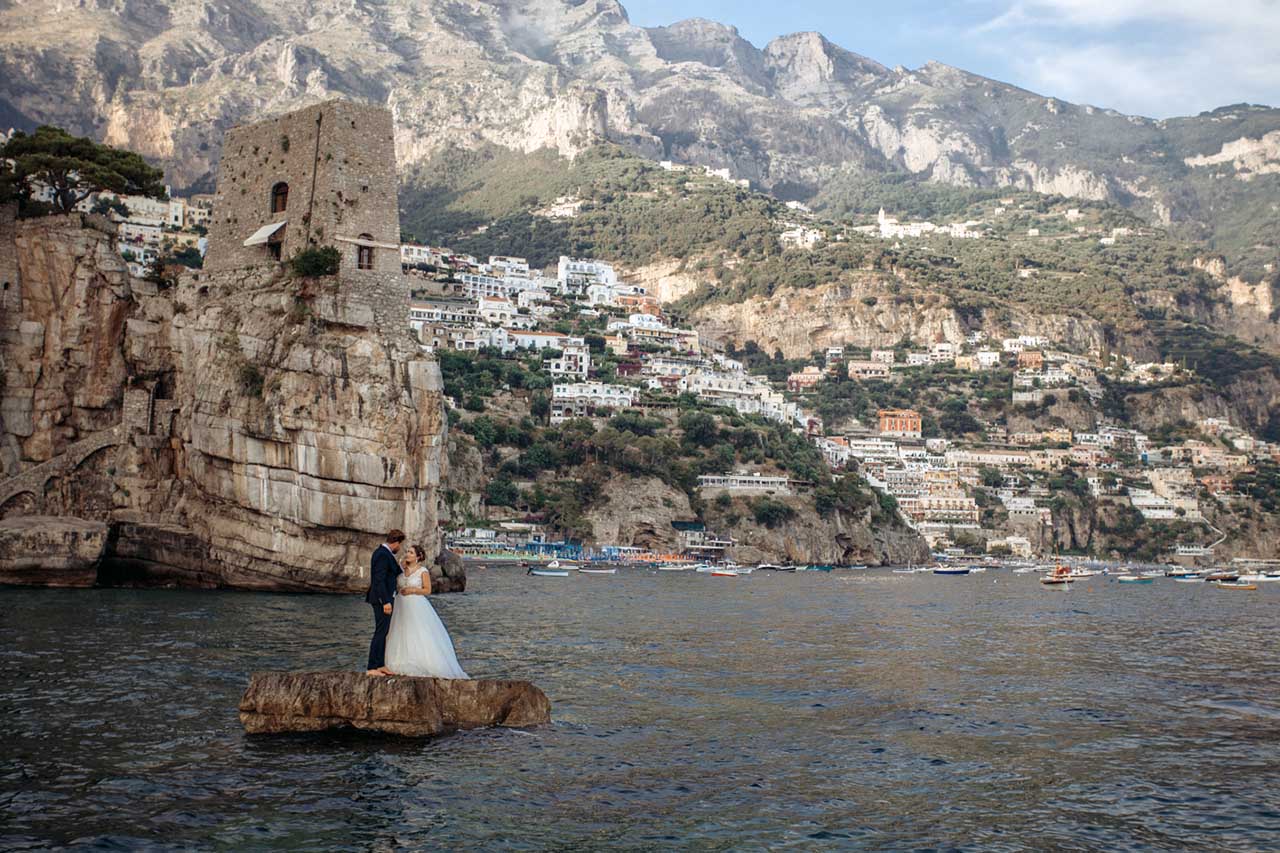 Luca Cuomo, when a passion becomes a job
Originally from Agerola, where he currently lives, Luca Cuomo, 41, began his career as a wedding photographer by chance. "Photography has always been my passion. Initially, I did a lot of landscapes, but then I realized that I was interested in portraits. One day a friend asked me to take pictures at his wedding, which was the beginning because gradually, more and more people started asking me," says Cuomo.
With two exhibitions behind him, one in 2012 in Minori and one in 2013 in Agerola, Luca now dedicates part of his business to capturing one of the most unforgettable moments of couples. "When talking about the Amalfi Coast, it's hard to say which is the most romantic place, given that the whole area is. In recent years, however, I've become fond of the view near the cemetery of Amalfi, with its glimpses and alleyways. Another location to which I am naturally attached is the Belvedere di Paipo in Agerola for its panoramic terrace that opens up to the entire peninsula."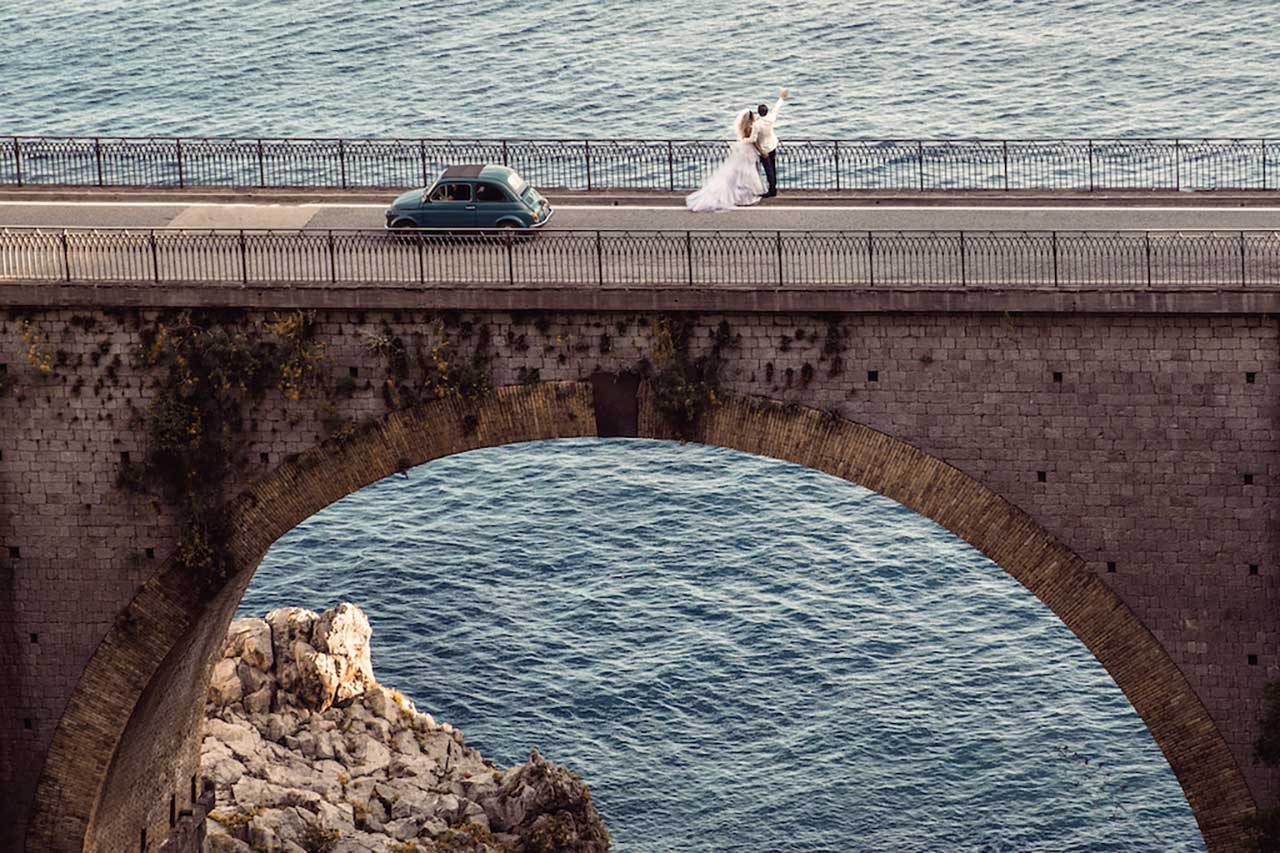 Joanne Dunn, happiness in the eyes of women
South African by origin and globe-trotter by vocation, Joanne Dunn, already a professional photographer, moved to Ravello, where she currently lives, about 21 years ago. "In the past, when I resided in London, I was mainly dedicated to fashion photography. When I moved to Italy, I was in Angri and was contacted by someone in Ravello because they were looking for someone who spoke English for a wedding. I liked it as an experience, and slowly from one bride to another. I built my business."
Aware of how important it is for a woman to be at ease in front of a camera, especially on her wedding day, "I'm a woman too, and I understand exactly how you can feel on such an important day," among her favorite locations is Villa Cimbrone in Ravello. "I think it's one of the most magical places where you can get married or spend time with someone you love. Its gardens, its history, its energy make everything special."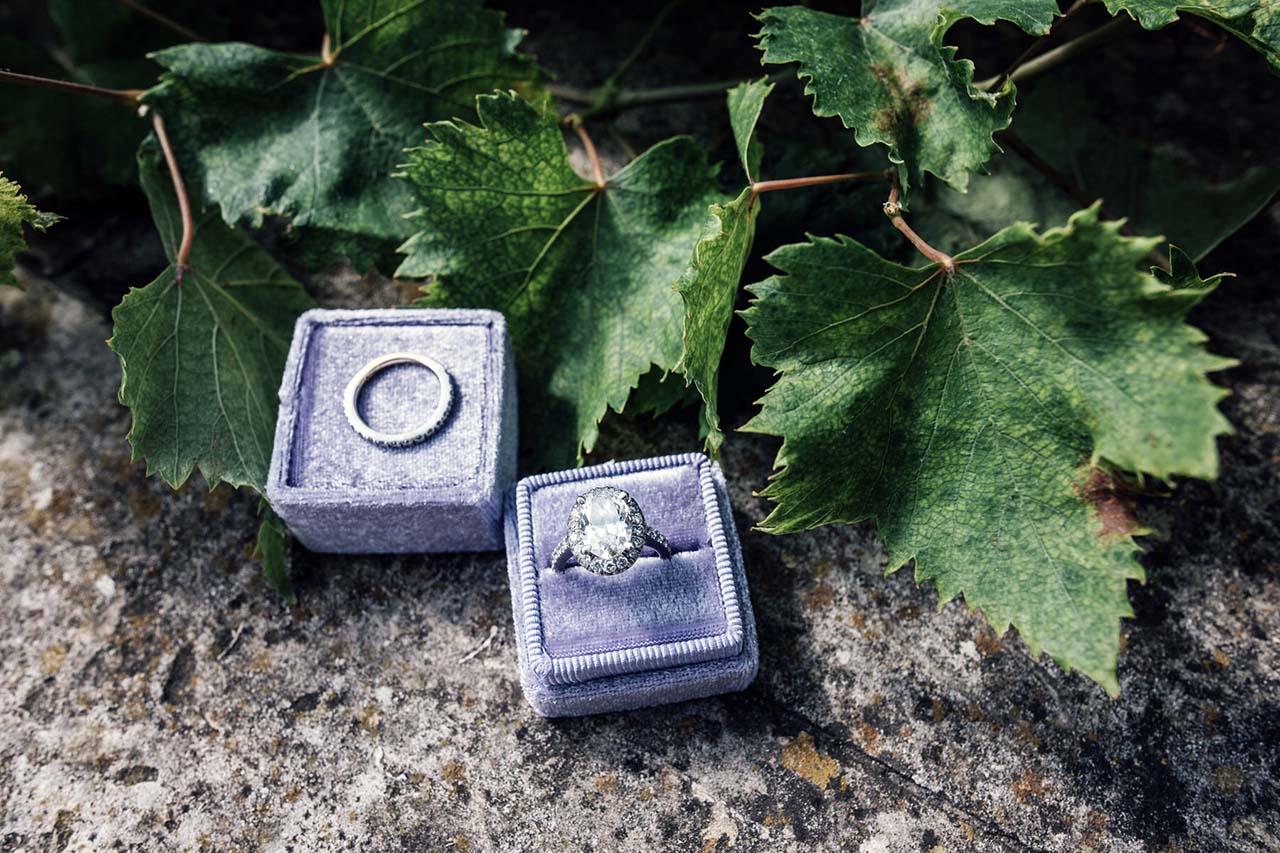 Gianni Di Natale, intimacy in the garden
Originally from Naples, after traveling worldwide, he moved to Ravello. "I was in London, and with my ex-wife, we wanted to live in Italy. We were looking together for a place to settle, and we fell in love with Ravello," says Gianni Di Natale, who has lived on the Amalfi Coast for about twenty years.
With a portfolio of shots that go beyond Amalfi's borders and include locations such as Lake Como, Verona, Capri, and Tuscany, all enchanting destinations have nothing to do with the romanticism that one breathes on the coast. "One of the most intimate places is in Praiano, the Ca P'a garden, designed by Jacques Wirtz, a Belgian architect and landscape designer. It is a hidden and intimate space immersed in greenery, giving access to a small private solarium on the cliff."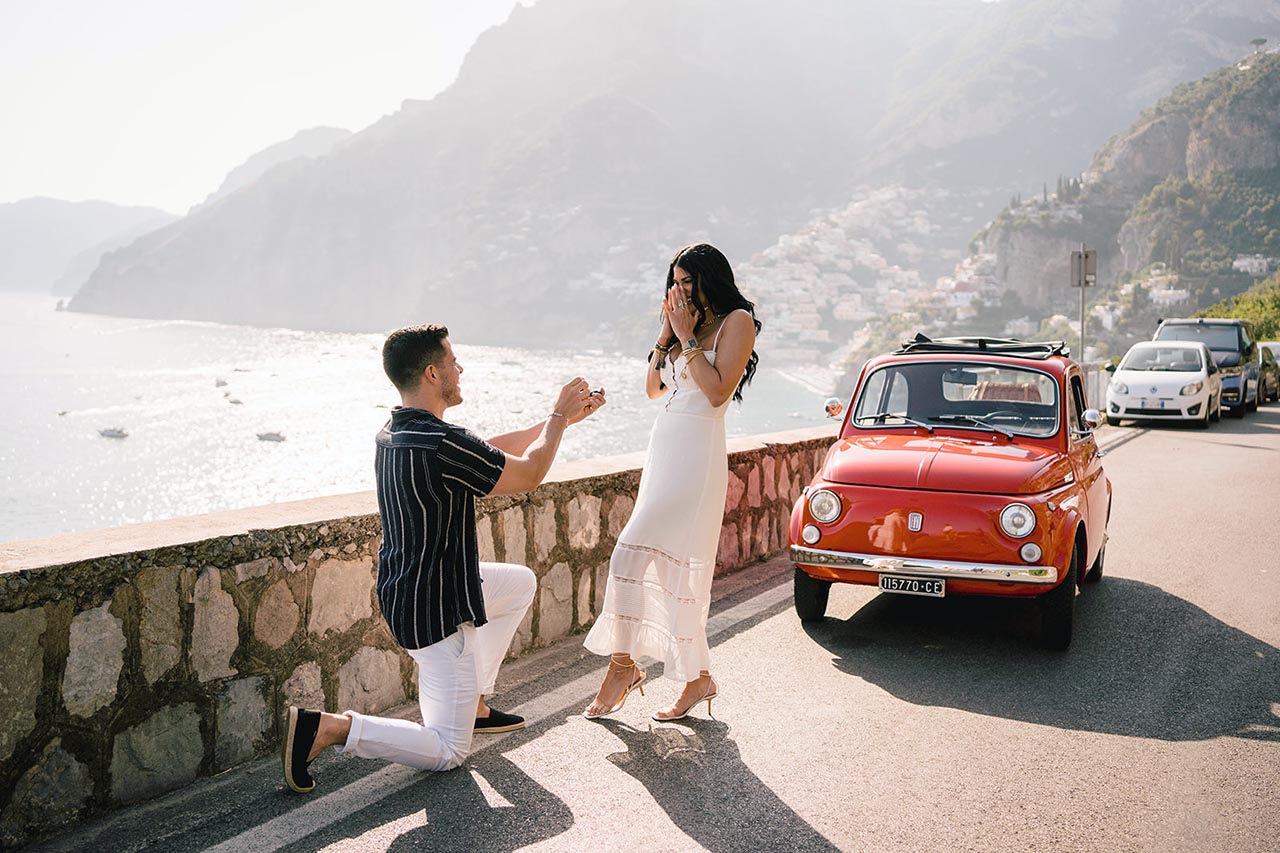 Andrea Gallucci, a fortuitous meeting
His passion for photography was born at 16, when Andrea Gallucci, from Ravello, went around the Amalfi Coast, taking pictures everywhere with a tiny camera. "I loved going around the alleys and capturing anything I saw," he tells us. In 2010, she had her first wedding. "One of my favorite cousins asked me to be the official photographer of her wedding. I couldn't say no."
An experience that he enjoyed in 2014 turned into a real profession. "My fiancée met a group of tourists from Korea, and they asked her for the contact of a wedding photographer for a couple getting married. She, of course, mentioned my name. From that moment, a world opened up."
In the variety of places that the Amalfi Coast offers, Andrea has no doubts about the most romantic settings in which to consolidate a dream: "The beach of Positano is the ideal place. It is the scenario that, in the world, everyone recognizes without including a caption. Another unique location suitable for the most sporty is the Sentiero Degli Dei (Path of the Gods) for its view of the coast".