It is also a Magazine, a publication registered with the Court of Salerno by the Rete Sviluppo Turistico Costa d'Amalfi, Registration No. 5 of 24/05/2021
The heart of Authentic Amalfi Coast is an editorial team composed of the authors of the stories and a group of professional photographers.
The Editor-in-Chief is:
redazione@distrettocostadamalfi.it
The journey of Authentic Amalfi Coast
A Team defined the goals of the Authentic Amalfi Coast destination platform at Work chosen by the Distretto Turistico Costa d'Amalfi on behalf of the Rete Sviluppo Turistico Costa d'Amalfi.
The call for UX/UI and Web designers

For the first phase, zooppa, a Talenthouse Group company community that has connected more than 14.7 million creative people worldwide into a beautiful and unique community was involved in an open call for UX/UI and Web designers, where 99 individuals participated.
The winner was Antonio Petraglia, then 34, an assistant manager at KPMG, an international firm specializing in professional business services.
We interviewed him for an article published on Authentic Amalfi Coast Magazine.
Planning and implementation
The next step, taking up Antonio's creative idea and UX proposals, was to implement the destination portal, a task again entrusted to zooppa, WP's chosen platform.
Content migration
In December 2022, content migration began from the previous destination platform authenticamalficoast.It. It started with 174 articles in Italian and as many as in English, all newly edited.
Digital Library
With the occasion, a Digital Library on the Amalfi Coast with more than 1,000 images was designed and implemented, open in part without unique barriers to using photographs in compliance with CC Creative Commons licenses.
Interoperability with other digital ecosystems

Altrama Italia was entrusted with the task of integrating into authenticamalficoast.it.
Its MapsPartout publishing platform includes a standardized communication protocol that allows interoperability with other digital ecosystems, including the TDH022 [Tourism Digital Hub] designed and adopted by the Italian Ministry of Tourism, also for italia.it is the governmental platform of Tourist Destination Italy.


Financial Resources
The Authentic Amalfi Coast Destination Platform is a Rete Sviluppo Turistico Costa d'Amalfi project implemented and carried out through the financial resources made available by a Tourism Development Contract signed in 2019 with INVITALIA | Agenzia nazionale per l'attrazione degli investimenti e lo sviluppo d'impresa SpA.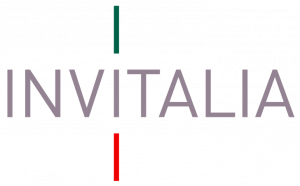 In a nutshell, Authentic Amalfi Coast is a Magazine whose editorial staff produces quality content published not only on the Amalfi Coast destination portal but also on third-party ecosystems through li TDH022. This standardized communication protocol allows interoperability and, thus, content exchange between multiple parties.
DISTRETTO TURISTICO COSTA D'AMALFI
The Associazione Distretto Turistico Costa d'Amalfi was recognized by the Ministry of Cultural Activities and Tourism MiBACT on 17 January 2014 regarding the territorial definition established by the region Campania with the executive degree n. 43 of 28 June 2013.
Distretto Turistico Costa d'Amalfi is a public/private entity that aims to contribute to sustainable growth in a Touristic Economy through new projects and human assets, but it's not limited to that. On its agenda, it also presents the desire to improve residents' daily lives with options dedicated to them, especially considering those who live in the more inland areas, often forgotten by the development policies.
A board of directors provides governance of Distretto Turistico Costa d'Amalfi, which reports to a Members' Meeting at least annually.
Amalfi Coast Tourist District Association
Registered office Corso Reginna No. 81, in Maiori on the Amalfi Coast
Fiscal Code 95144860657 | VAT No. 05740030654
Click here for all information and contacts [Italian language]
RETE SVILUPPO TURISTICO COSTA D'AMALFI
The Network consists of 48 private entities from different sectors, such as hospitality, food, touristic services, mobility, and the Amalfi Coast artisan. Among these, 21 entities participated in the call for applications and, in September 2019, signed a significant contract for the development of new touristic activities with INVITALIA, National Agency for Inward Investment and Economic Development, is the Network's primary source of funding power, the primary source of funding for the Network's activities.
Amalfi Coast Tourism Development
Network Registered office Piazza Cantilena snc, in Minori on the Amalfi Coast
Tax code and VAT number 06062700486
Click here for all information and contact [Italian language]