Winner of the contest launched by the Amalfi Coast Tourist Development Network in collaboration with Zooppa to create the Authentic Amalfi Coast destination platform, the UI design expert tells us about his project and his relationship with the Coast.
August 11th, 2021.By Anna Volpicelli
---
"I am not an artist, but I have a strong sense of aesthetics. My job is to create something that works and is beautiful to look at." It is how Antonio Petraglia, 34, assistant manager at KPMG, an international firm specializing in professional services for businesses, begins. 
An expert in interaction and UI design, on June 28, 2021, he won the contest launched by the Amalfi Coast Tourism Development Network in collaboration with Zooppa. This creative platform gathers a network of international professionals aimed at UX/UI and Web designers to create the new Authentic Amalfi Coast tourism portal.
The escape to the Amalfi Coast
Cilentano by origin, precisely from Roccagloriosa, Milanese by adoption, Petraglia is very enthusiastic about his victory, "finally doing something for my region." He smiles when he talks about the Amalfi Coast, a place to which adolescent memories and memories are linked. "I went to ITIS in Salerno and had classmates from Maiori, Minori, and Amalfi. When, in the morning, we didn't feel like going to class, we would get on the bus and go to the Coast." 
The discovery of a vocation
After a degree in economics from Bologna, he realized that would not be his path. "I've always been passionate about the world of the web, and I've always liked to combine my creative and efficient side." So he changed paths and won a scholarship to enter IED in Milano. "It was the only school where in those years they were talking about interaction and UI design and were organizing real graduate courses." 
His talent, determination, and dedication are rewarded with flying colors. After graduating with honors, he began working at a small Milanese agency specializing in fashion. "We had big clients like Gucci, Dolce, and Gabbana. I came in as an intern. At that time, there was a lot of talk about banners. Since I was the only one within the agency fresh out of school, they entrusted me with creating banners for a Gucci campaign that would end up in all the major magazines around the globe, including Le Figaro, La Repubblica, etc. I enjoyed it, but it was not what I wanted to do. So after completing my work, I left to join another communications agency where I finally had a chance to do UI and interaction."
Rise in the world of UI/UX design.
His prowess, of course, is noticed, and after a few years and a stint at CBA, a company specializing in branding, he is hired at Accenture. This international consulting firm works with companies in the Fortune Global 100 to fill the UI/UX designer role. He confronted and challenged himself with clients, including Barilla, Vodafone, and Tim. 
"The consulting world has dynamics and logic all its own. Here I learned a lot, I grew not only on an operational level, but I had the opportunity to interface directly with clients and better understand how to approach them. Today at KPMG, I hold a more managerial role. I understand that all the previous experiences were necessary to better deal with my current task."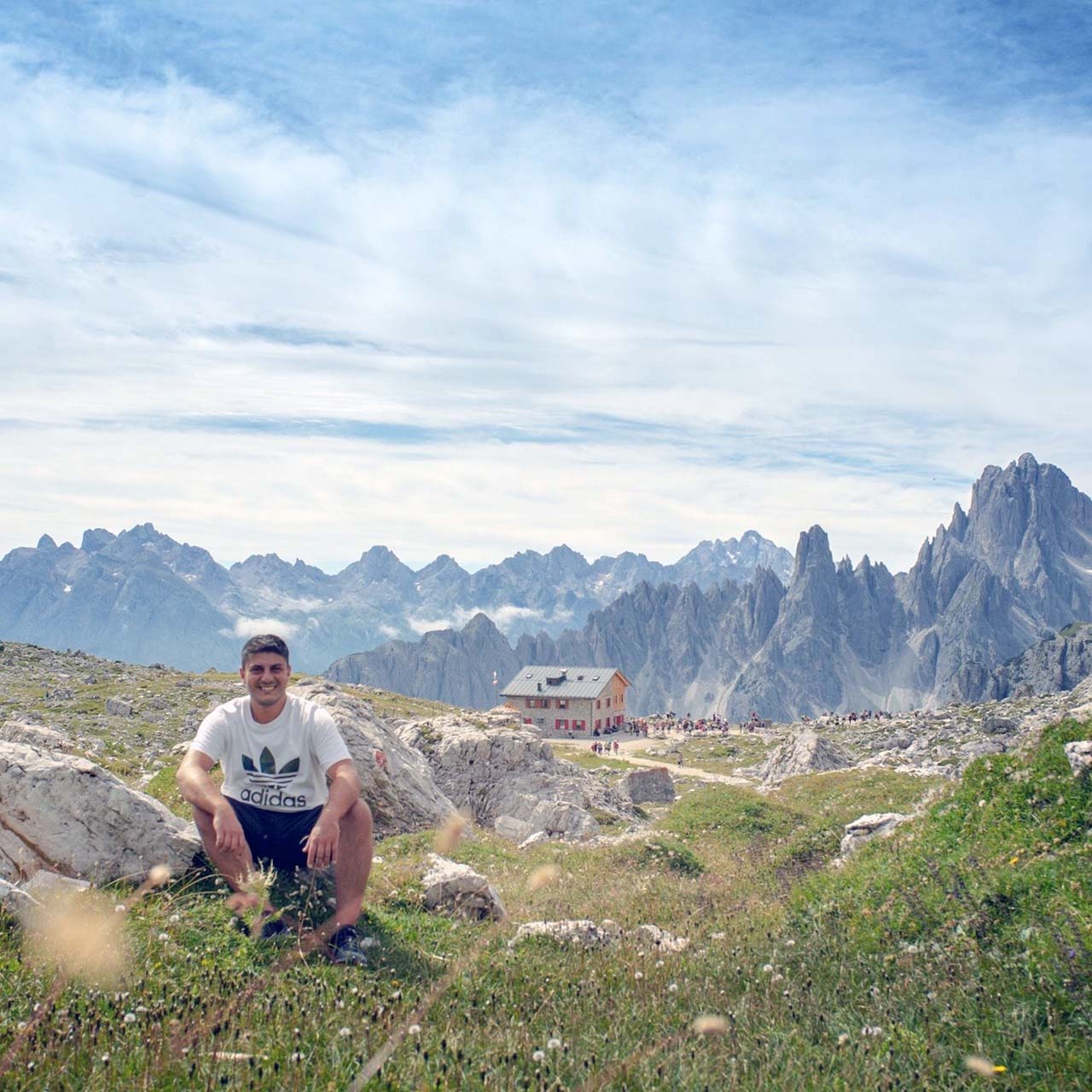 The call to the Authentic Amalfi Coast contest
Petraglia calls himself an "operative" despite his professional growth. And it is this innate quality that led him to participate in the open call for the Authentic Amalfi Coast destination portal. "For me, projects like these are a lifeblood. When I saw the call on Zooppa's blog and the timeline, I didn't hesitate for a minute and got to work immediately. The project was exciting, and then I would do something for my region." 
Petraglia looked for solutions highlighting existing magazine content for about three months every weekend, including the Christmas vacations. "I would read the published articles, look at the photos, and think everything was beautiful and interesting. There was a need, though, for something that would enhance your work. I wanted to give it a contemporary feel and make it more appealing."
On the user's side
Functionality played a crucial role in bringing the project to life. "I was inspired by Airbnb's experiences, especially regarding the service and the searchability they offer based on the user's favorite activities. And this is what I tried to add to the Destination portal to facilitate the search of content and create connections between the experiences told in the magazine, places, and people, to support the end user in easily finding what they need and accompany them on a journey of insight by allowing them to discover little-known curiosities and experiences. I, reading the content you publish, realized that my knowledge of the Coast was minimal."
On the way to the Coast
After months of prolonged immersion in trying to fully understand the true essence of the Amalfi Coast, Petraglia promises himself that in between trips to Milan and Cilento, he will carve out some time to walk the Path of the Gods. "I've never been there. The upper part, the part in the Lattari Mountains, I don't know at all. Since my two great passions, besides my work, are reading and walking, as soon as I can, you will find me on the Coast walking one of its trails."