Tables laid with traditional local dishes, and days spent in their parents' stores, this is how the master pastry chefs of the Amalfi Coast remember the Holy Week of their youth.
April 14th 2022, by Anna Volpicelli, photo by Emanuele Anastasio
---
Whether sweet or savory, Easter is a time of reunion and sharing, with entire families or groups of friends sitting at the same table to celebrate this festive moment together. We asked four pastry chefs from the Amalfi Coast to take a step back in time and remember with us dishes and recipes from their childhood related to this time of year.
Salvatore de Riso – Pasticceria Sal De Riso
More than just sugary flavors, the Easter banquet of Salvatore De Riso, Minori's nationally and internationally recognized master pastry chef, was a riot of aromas. "When I was a child, my memories were of Holy Wednesdays and Thursdays when the pastiera was prepared and Saturdays when the house women cooked the minestra maritata, which we would consume on Sundays Angel Monday. I, of course, already helped them in the preparation of the dishes", says De Riso.
The Easter of the pastry chef from Minori was rich in rituals. "There were always many of us at the table. My mother has eight sisters, and they all have children. Lunch would begin when the head of the family would bless with palm leaves and holy water the food that would be served."
The menu featured dishes that, over time, have never been replaced or changed. "We had a set menu dedicated just to Easter that included cannelloni, grandma's potato croquettes, chicken cacciatore. And there was never a shortage of roasted artichokes and tortano, a kind of bread made from the pig's caterpillar tracks. At one time, people used to take the caterpillars to the baker's with whom he would then prepare, upon request, the tortano".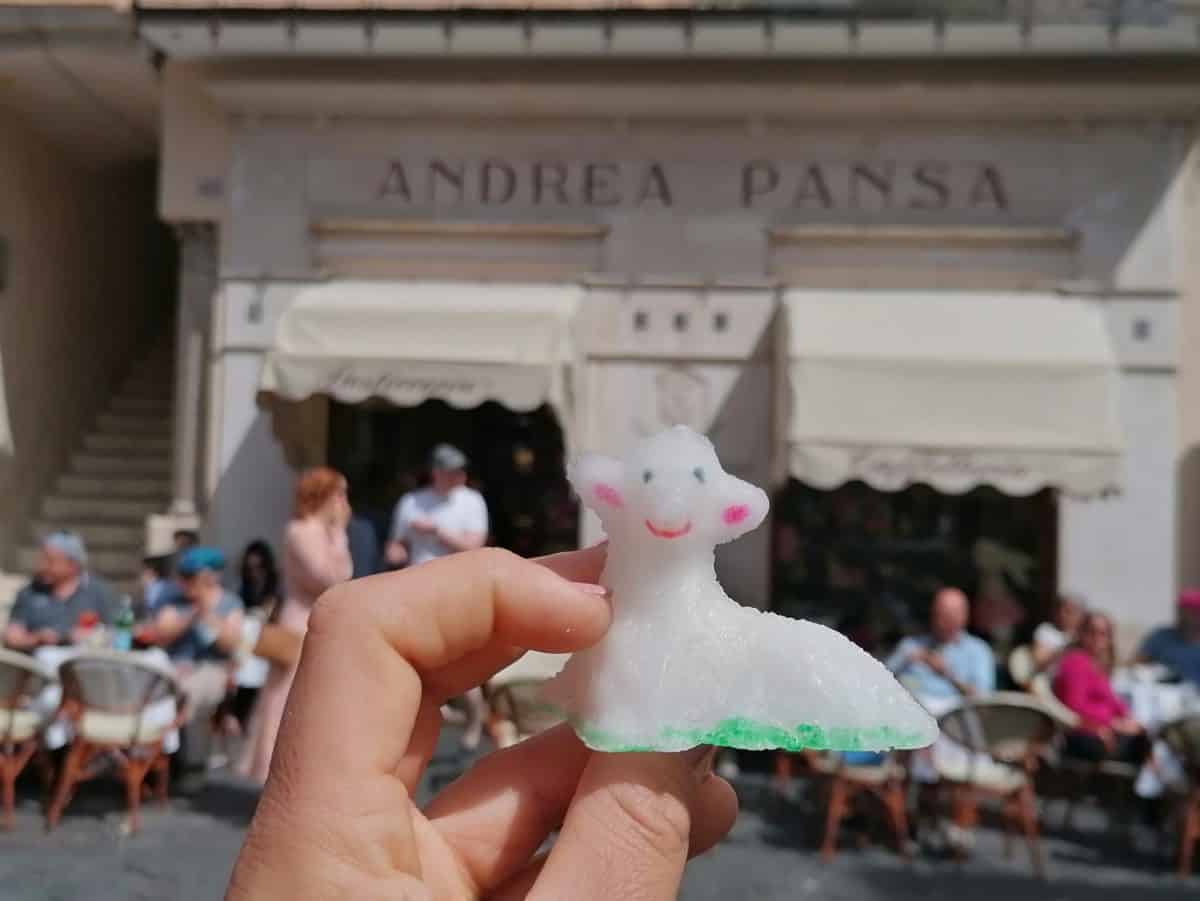 Nicola Pansa – Pasticceria Andrea Pansa 1830
Time passed while savoring the scents coming out of his father's laboratory. Nicola Pansa, pastry chef and co-owner of the Pansa pastry shop in Amalfi, spent Easter as a young boy helping his father in his "factory" of sweets. "My Easter memories are closely tied to the pastry shop. When we weren't in school, my brother and I would run to the workshop to spend time with our parents since they were always there," he says.
Holy Week represented, at the time, as it does today, a hectic time where trays were filled with pastries, cookies, chocolate eggs, and more. "For us, these times were marked by two desserts, the sugar sheep and the sweet casatiello. They were our holiday desserts. My brother and I continue with what my father taught us today. To shape the sugar sheep, we still use a special stone inherited from our father".
Francesco Gambardella – Pasticceria Gambardella
Third-generation pastry chefs Francesco Gambardella and his brothers have been through a lot helping their family during one of the busiest times of the year. "Before the pastry shop in Minori, my grandmother and grandfather had a workshop in Pogerola, near Amalfi. And my brothers and I have always helped since we were little."
Support then grew when they moved to Minori. "We were always here, after school, on vacation, and in times of celebration. Between one dessert and another, what was never missing in the store and at home, was the pastiera and the sweet casatiello, which we ate after lunch or as a snack."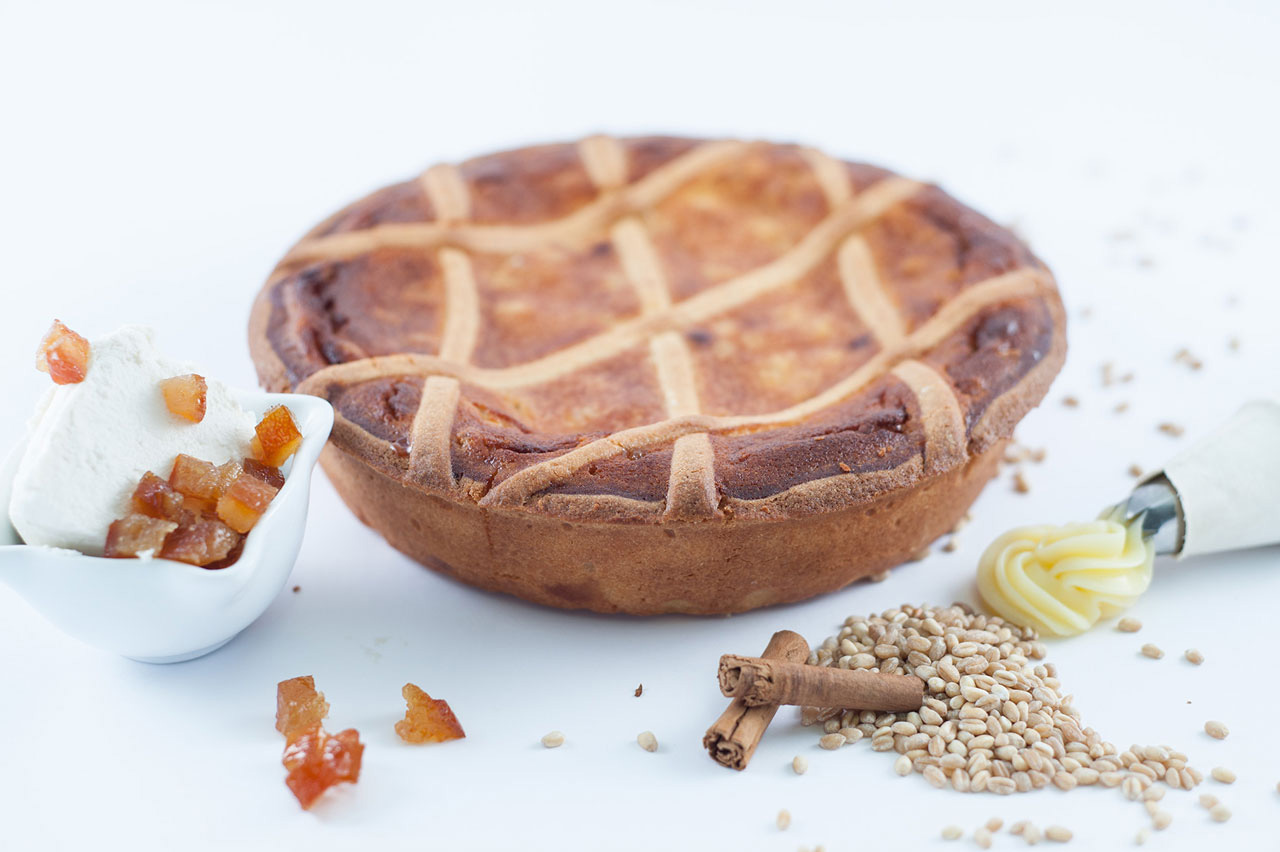 Nicola and Nello Napoli – Pasticceria Napoli
It has been a working Easter for Nicole and Nello Napoli, owners of the eponymous pastry shop in Maiori since 1990. "When they were kids," says Lorella, Nicola's daughter, "they worked at Pasticceria Pansa in Amalfi. My grandfather worked at the Santa Caterina hotel, so there was always little celebration time. The brothers learned the trade and honed their techniques during a long apprenticeship at the dessert empire in Amalfi. Once they learned the art, they decided to start their business independently. In addition to the sweet casatiello and pastiera, traditional classics, my father and uncle loved the sugared almond palms."