The hermitage villa of the grand enfant terrible of American literature where for more than 30 years he composed his works, hosted illustrious friends
June 30th, 2023, by Anna Volpicelli, photo by Villa La Rondinaia
---
The Amalfi Coast, for centuries, has been the excellent retreat of illustrious figures. Ravello, in particular, more than any other location. The city of music hosted great artists, writers, and intellectuals, especially of the 20th century, who transformed its identity, making it one of the most charming villages in the area.
Meeting with Ravello
Gore Vidal, an American writer, screenwriter, actor, and politician, was not immune to its charm and quietness. His first encounter with Ravello was in 1949 when together with his friend Tennessee Williams, he set foot on the Amalfi Coast in a U.S. Army jeep. After an extended stay in Rome, he discovered in 1972 that Villa Rondinaia, owned by Lord Grimthorpe, former owner of Villa Cimbrone, with which the mansion shares a vast garden, was for sale. He did not let the opportunity pass him by and purchased it.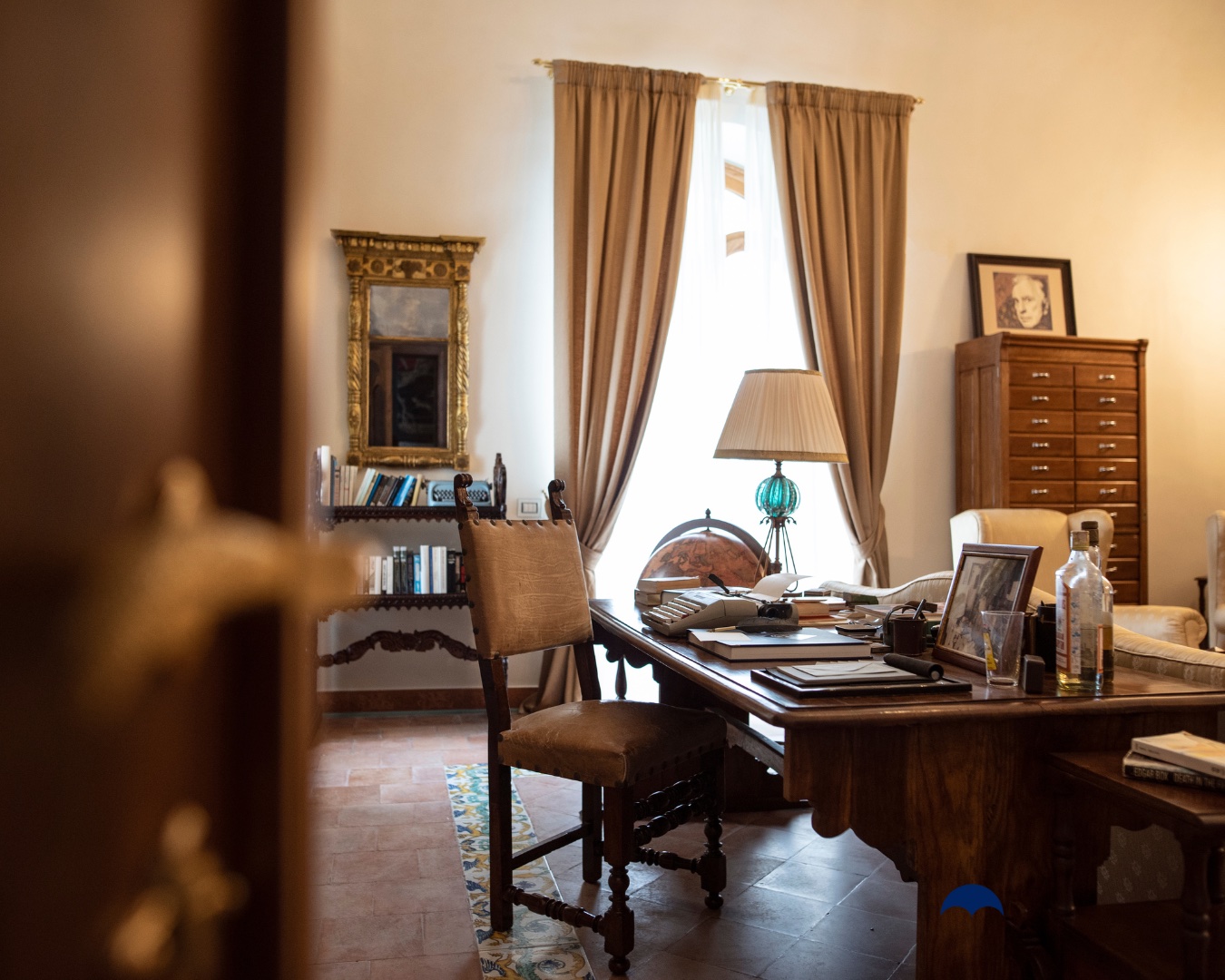 The reconstruction of a lifetime
"After various research works," Gerardo Di Natale, owner of Villa La Rondinaia, tells us, "we found books, sheet music, photographs, and personal items, including the inseparable Olivetti Lettera 35 with which he wrote his books. We thus refitted his studio, which today is the Villa's museum." To immortalize the eclectic luminary's 33 years of Ravello's life in a documentary. A project funded by brothers Vincenzo and Gerardo di Natale, now owners of the Villa. Here, Vidal lived his creative exile with his companion and secretary Howard Austen, who mainly cared for everything while Vidal wrote in his study.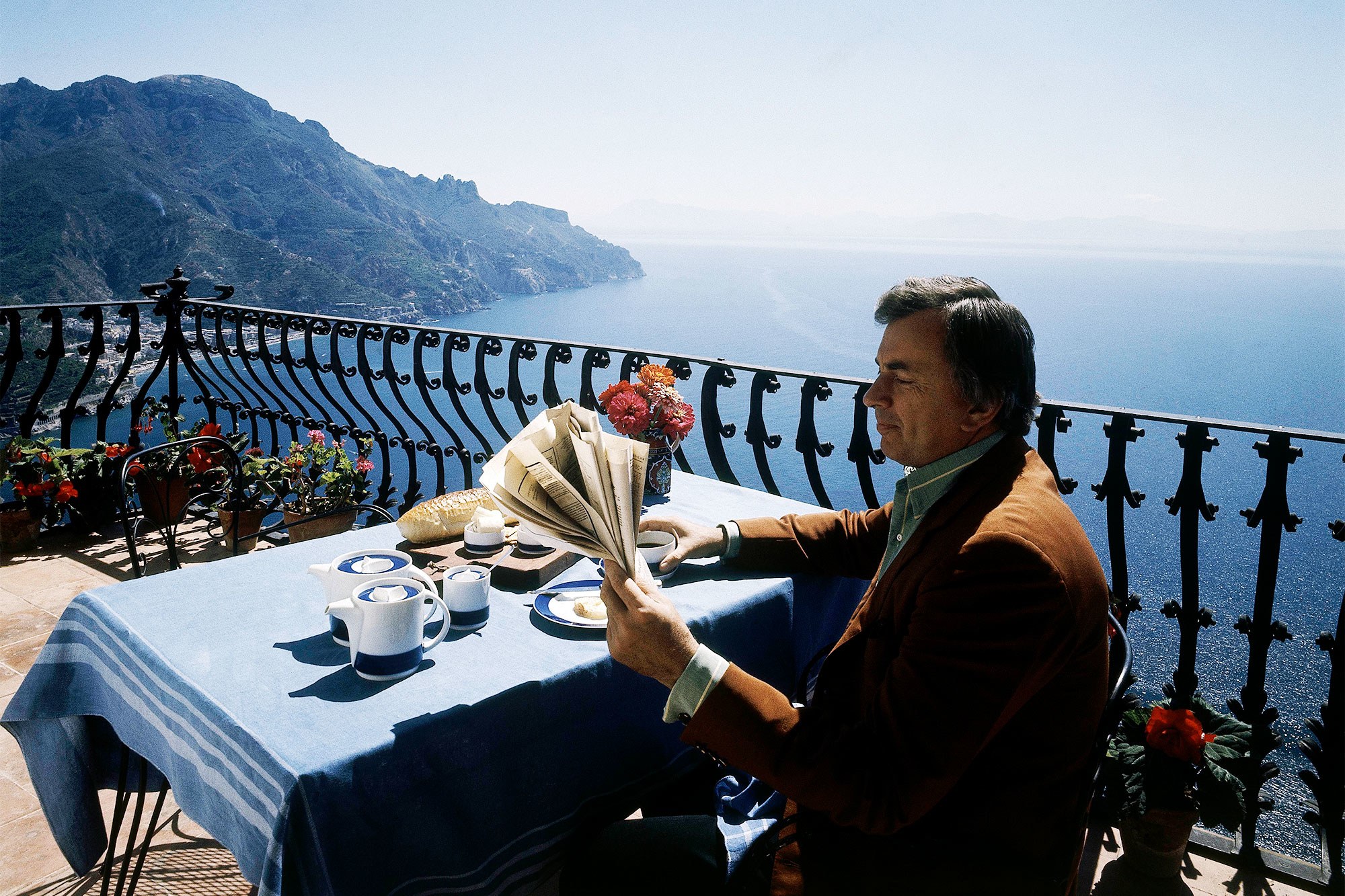 The faithful companion
"The care of the garden, the kitchen, the household duties were all Austen's responsibility. He was the real janitor of the mansion," Di Natale says. Today, we know from the marketing director's words and images that Vidal would leave his gilded box only in the mornings to read by the pool and vie for a drink with some passing guests in the evenings. Rarely did he leave the Villa, where he felt as if he was "in the morning of the world," to have an aperitif at the San Domingo bar.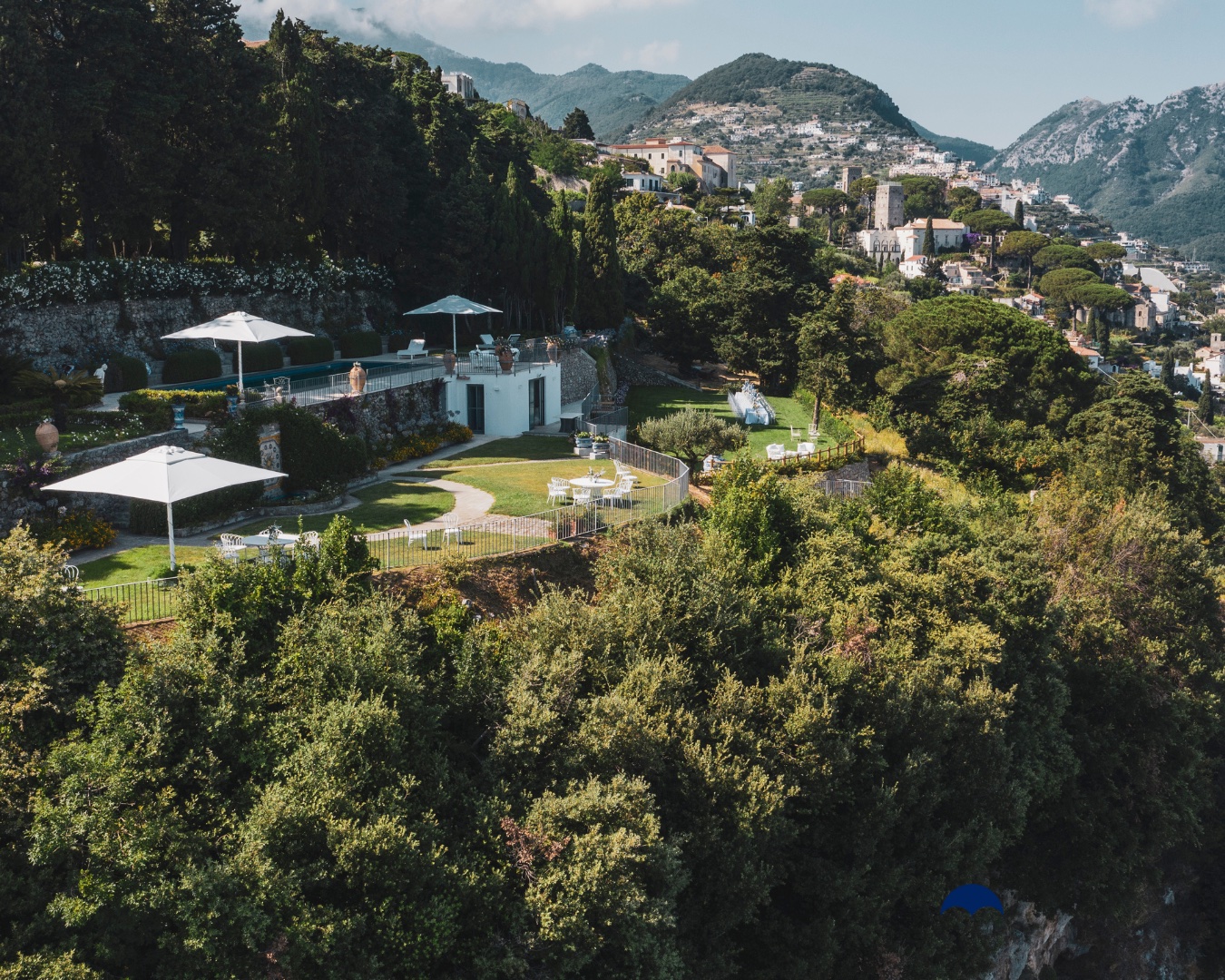 Abandonment and rebirth
After Austen's death, Vidal decided to see La Rondinaia, which passed into the hands, precisely, of the Di Natale family. "There were no major structural changes," Di Natale says, "we, on the contrary, tried to bring the same environment back to life and let its energy live on within these walls".