A green oasis just a stone's throw from Vietri sul Mare has made sustainability and quality hospitality its value.
June 30th, 2023, by Anna Volpicelli
---
On the slopes of Mount Falerio, a small, intimate, and welcoming Eden overlooks the Gulf of Salerno. Where peace reigns, there is a lemon garden, a small vineyard, and a vegetable garden where herbs and spices grow. In the center, a labyrinth of stones arranged circularly reproduces the appearance of a sacred Zen garden. We are inside the Fuenti Gardens, a private resort just a short walk from Vietri sul Mare.
The private beach
The gardens' paths lead to a private beach: a parade of umbrellas, limited in number, alongside wooden sun loungers where you can lie down to sunbathe, are other elements that make this corner of paradise an exclusive place. "This place has overcome many battles," Alessandra De Flemmins, co-owner of the property, tells us as we sit under the pergola that houses the Riva Ristorante, positioned right on the beach, "Here is the whole history of my family. A great deal of land redevelopment work has been done to achieve this."
The battles
In the 1970s, under the governance of his grandfather, it was a hotel known as the Hotel Amalfitana. It was a large complex dedicated to hospitality developed over seven floors. A series of circumstances made its rebirth arduous. Still, with tenacity and determination, Alessandra and her brother Pierluigi 2019 managed to transform it into what we see today: a destination focused on environmental, culinary, mental, and emotional sustainability. It is the place where to find peace, where to regenerate, where nature has been revived and respected, and where to savor quality food; inside Volta del Fuenti, the fine-dining restaurant where to enjoy chef Michele De Blasio's dishes, which bring the table the history and tradition of the gastronomic culture of the Campania region.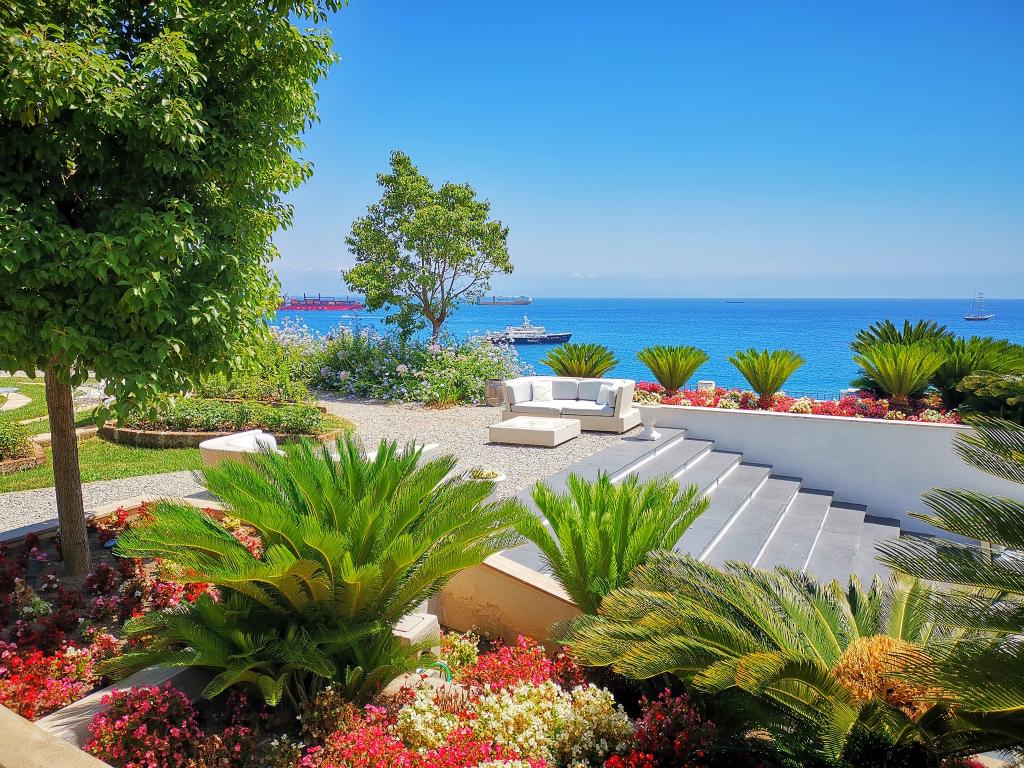 Expert support
Several experts were involved in making this place unique, a geologist assessed the cavity of the mountain and performed investigations on seismic data and the structural safety of the terrain, and an agronomist-landscape architect made it possible to build everything sustainably, respecting the surrounding environment. Therefore, it is no coincidence that while walking through the green area of the facility, one encounters native plants.
A Family's dream
"It is a project that has required a lot of commitment but also a lot of dedication," Alessandra continues. "My grandfather first, my mother later, and now we, the third generation, have all, at different times, worked and joined forces to make this dream come true. And now we are ready to grow to ensure an increasingly refined and exclusive quality and hospitality."