Created in 1681 by a cloistered nun residing in the Santa Rosa Monastery, a former Dominican convent, now a luxury hotel, it has become a Made in Italy culinary heritage over the centuries.
June 20th, 2022. By Anna Volpicelli, photo by Emanuele Anastasio
---
Soft, crispy, and sometimes creamy. The sfogliatella is one of the sweet symbols of Neapolitan culture. It is the first treat that tourists from all over the world enjoy as soon as they arrive on Campanian soil, and it is the souvenir they take home to recall the culinary pleasures of the area tastefully.
From the United States to Japan, riccia's fame has crossed the most distant borders, satisfying even the most demanding palates. Although the contemporary evolution of this specialty is clear, its original version seems to come from the Amalfi Coast, exactly from Conca Dei Marini.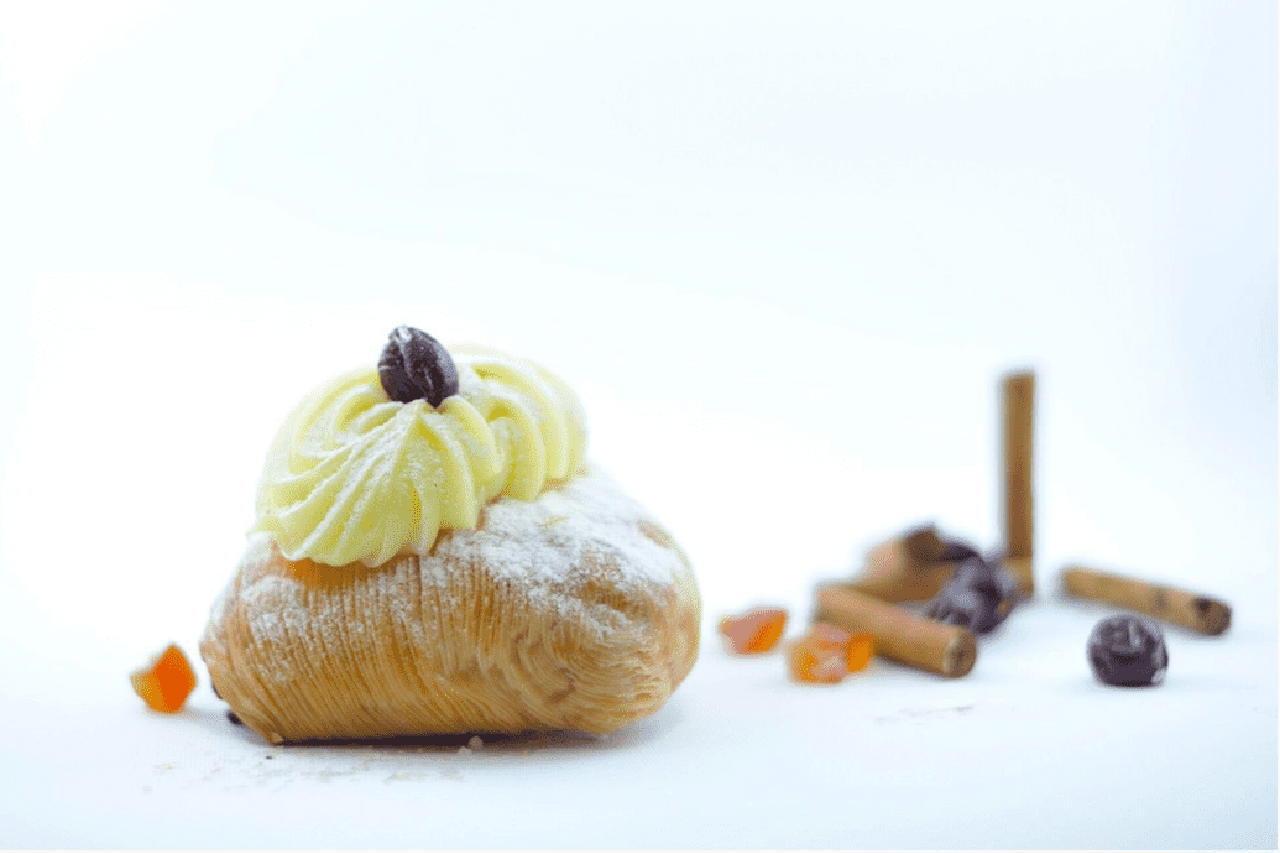 The birth
In 1681, the Santa Rosa Monastery, now a luxury hotel, was a Dominican convent in the 17th century, apparently founded by Sister Rosa Pandolfi, a descendant of a noble family from Pontone. For centuries the monastery inhabited by cloistered nuns was the center of religious and civic life in the town.
One night that year, the nun found herself in the kitchen with leftover semolina. She drew on her probably, innate and divine creativity to not waste the remaining flour. She combined the semolina with milk, adding ricotta, dried fruit, and lemon liqueur. Next, she rested the mixture between two sheets of dough, which she shaped, giving it the shape of a monk's hood.
Too simple to the eye, she used black cherry and custard to garnish it. Once on the table, the dessert created was enormously appreciated by diners that it became an integral part of the convent's menu, which was named Santa Rosa, in honor of the monastery of the same name.
From the walls of the convent to the hands of pastry chef Pintauro
The recipe remained enclosed within the walls of the sacred place for about a century and a half until, in a way still unknown today, some detail crossed its boundaries, arriving at the famous pastry chef Pasquale Pintauro, owner of the pastry shop of the same name founded in Toledo in 1818, who made some variations: he eliminated the custard and the black cherry, and slightly changed the shape.
All this gave rise to the curly sfogliatella, now known worldwide. While the Neapolitan version has since continued to reproduce Pintauro's recipe, on the Amalfi Coast, local pastry shops continue to serve the original version, which has become one of the culinary excellences of the area.