A route leads to the heart of the area's typical heroic agriculture. A tasting journey to discover the scents and flavors of the painted village
June 29th, 2022. By Editors, cover photo by Salvatore Guadagno.
---
An itinerary that interweaves several routes. The wine route leads to the discovery of the vineyards of Furore. Hectares of vertical terrain perched on the rock testify to the power and determination of the so-called heroic agriculture typical of the Amalfi Coast. A tasting journey that aims directly at one of the territory's excellence.
The thousand faces of Furore
It is known as the town that is not there for its architecture and its houses, all colorful, that blossom from the mountain, or as the painted town for the numerous murals created over time by national and international artists that decorate the streets. The small village is also famous for its vineyards, built among the rocks.
This an example of how local farmers have been able, over the years, to turn the inherent difficulties of the area into an opportunity for growth and development to such an extent that Furore has been crowned a favorite destination for food and wine tourism.
The village has seen the climbing success of one of the most acclaimed wineries in the world: Cantine Marisa Cuomo, known for the quality of its wines, especially the white Fior d'Uva, winner of several international awards. And it is precisely its climbing vineyards that are the protagonists of this itinerary.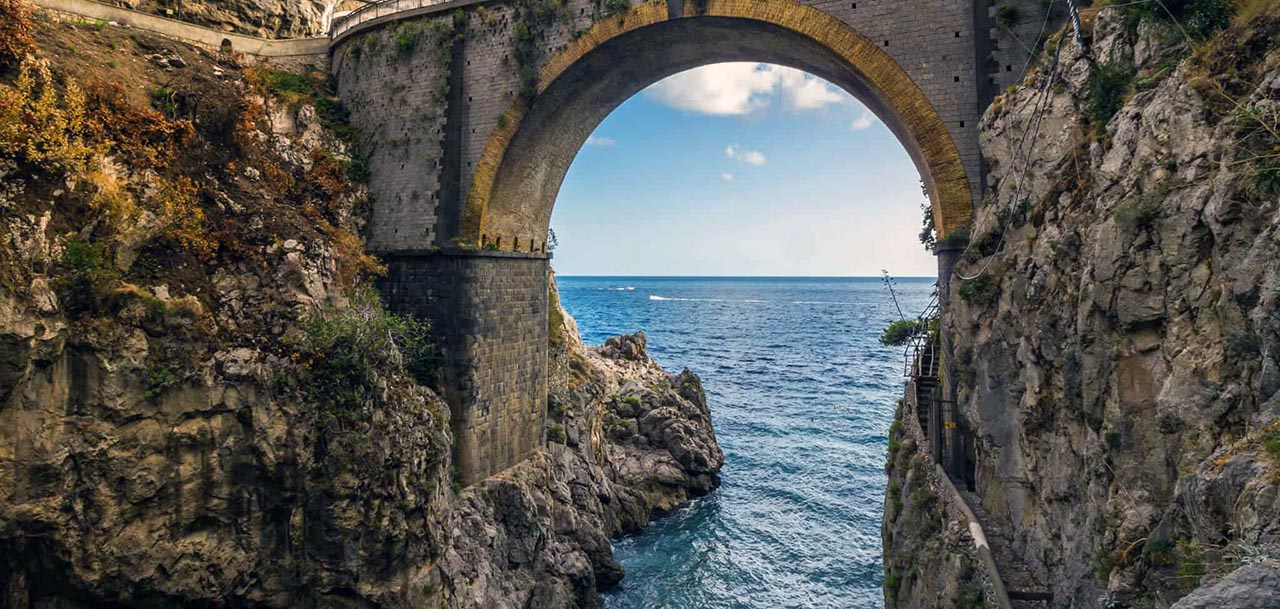 Intertwining with history
It starts in the Monti Lattari, from a hamlet of Agerola, from which a rural road opens onto an expanse of vineyards. That path intersects with the Abu Tabela trail, dedicated to Agerola general Paolo Avitabile, a prominent figure celebrated for his war exploits.
The name Abu Tabela was given to the general during his stay in Peshawar, Pakistan. In addition to the parade of vineyards, the trail is characterized by hazel, chestnut, and Vitalba trees. A lush green landscape poses the sea view and the Mediterranean scenario's foundation.
The skill of agricultural entrepreneurs
Walking along dirt roads, one arrives at the upper part of the Fiordo di Furore, one of the icons of the Amalfi Coast, famous for its architecture and crystal clear sea. From here, you cross the river where the fjord originates, reaching the heroic vineyards. A place steeped in a culture where you can touch the dedication, hard work, courage, and skill with which agricultural entrepreneurs have shaped the territory over the years.