Leaving a successful veterinary career behind, he found his true calling to give value to the territory, so he founded Tenuta San Francesco.
June 09th, 2023. By Francesca Faratro
---
"Wine is more than just a passion to me. It's a deep love for a territory that will reward you with a great product if you truly give yourself into it. That's the secret for becoming a great producer". Gaetano Bove, known today as the "wine doctor," had it very clear since he was a young boy that his life would have revolved around the sweet nectar of the gods.
Always in love with the land that saw him grow up, Gaetano started his career as a vet, allowing him to meet with many farmers in the area. He quickly understood that the process needed to start in the vineyards and continue in the wine cellars to enhance the local wines.
A love born at the table
"My first encounter with wine was during a Sunday lunch with my father. He always ensured that I understood that school wasn't just a place to study but also where I would learn the skills necessary for my working life. According to him, a true entrepreneur takes on a leading role in society so that part of his success can help others. And this was the philosophy he applied to himself and his work. In France, they would use the word négociants to describe my dad's work: he's always been a winemaker, but he didn't sell just his products. He also helped other producers get their wines out in the world. He gladly worked with his connections to help those producers who found it more challenging to communicate effectively." Gaetano Bove shares with us.
A turn of events
Bove talks with us about the terrible mad cow disease that increased the price of cattle from 2 million to 50 euros in the past. "Because of the Bovine spongiform encephalopathy, a place like Tramonti suffered a lot. Around a thousand small agricultural businesses that produced milk and wine lost half of their revenues in a blink of an eye. I observed them closely, farmers and winemakers, and I tried to help as I could. Then, when the idea of a PDO Amalfi Coast certification started to take form, I sensed immediately that it was a chance to turn things around".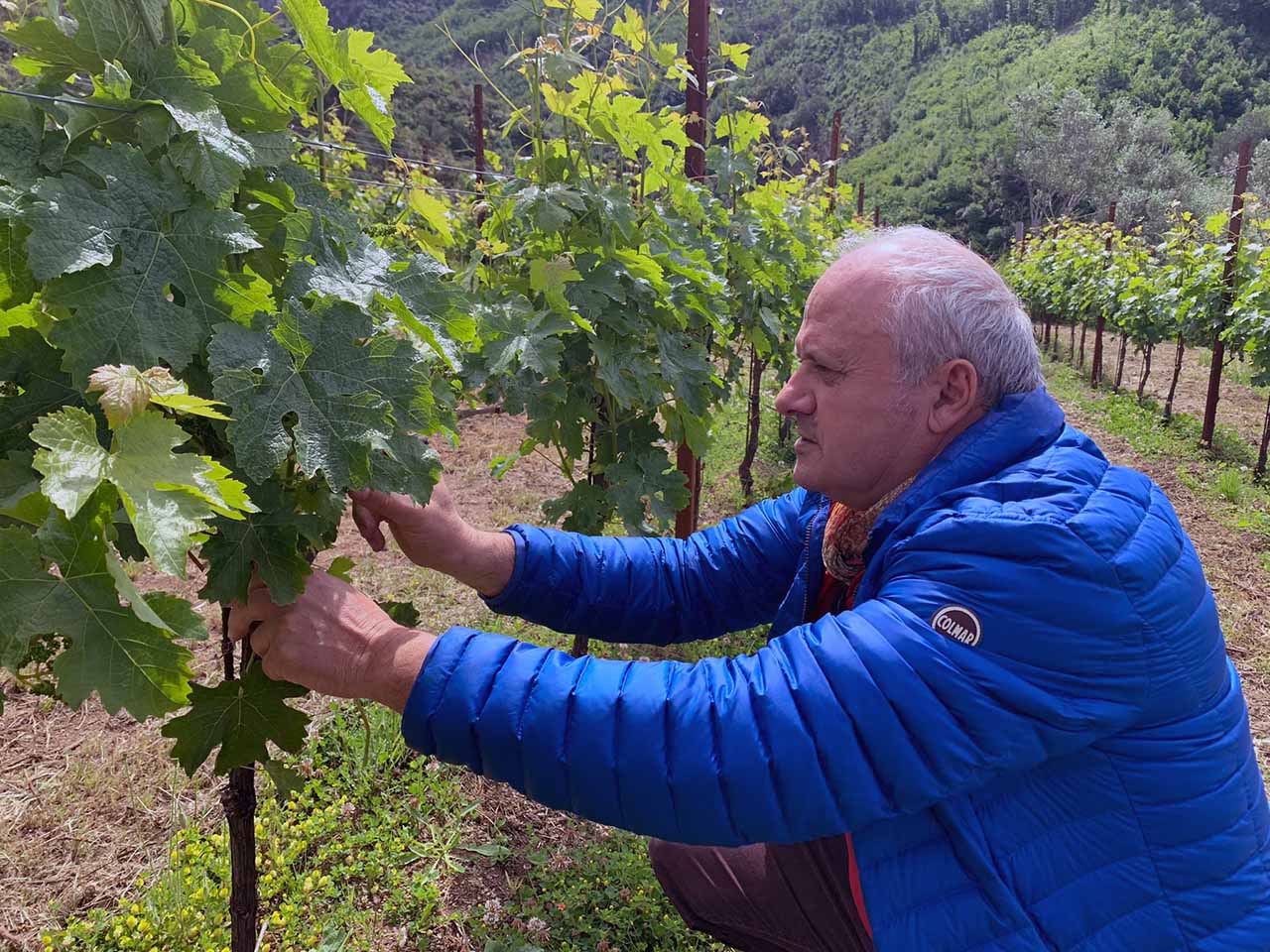 Gaetano Bove and the farmers' outcry
In the mid-1980s, the Cooperativa dei Vignaioli di Tramonti was born, but the winery project wasn't funded initially. Nonetheless, after numerous inquiries, Gaetano Bove, the association president, decided to go for it 'on his own. "A few of my friends and I were lucky enough to receive an education thanks to our parents. Many of them left, taking only the Tramonti pizza with them, but I choose to stay and to work with farmers and winemakers for me, for them and our land," he says. Before the 1980s, the area of Tramonti was set to produce large quantities of grapes that would go into more commercial production and help create other wines like Gragnano, red and sparkling wines.
Giving value to the white berry
"Tintore has always been considered a unique product and, for that reason, handled with care. Winemakers around Campania would come to Tramonti to get some grapes to enrich their wines. Also, since everyone understood its potential, it was costly! As the president of my cooperative, though, I decided to go in a completely different direction and invest in five hectares planted with local indigenous white grapes. I sensed there was a demand for white wines given the traditional seafood cuisine of the area."
Initially, the white grapes amounted to only 20% of the crops in the area because that was the right amount to guarantee a suitable and easy-to-drink type of wine, especially if mixed with Tintore. "We invested in the business and selected the white grapes to make not only red wines but also top quality white wines that would last in the long period," he adds.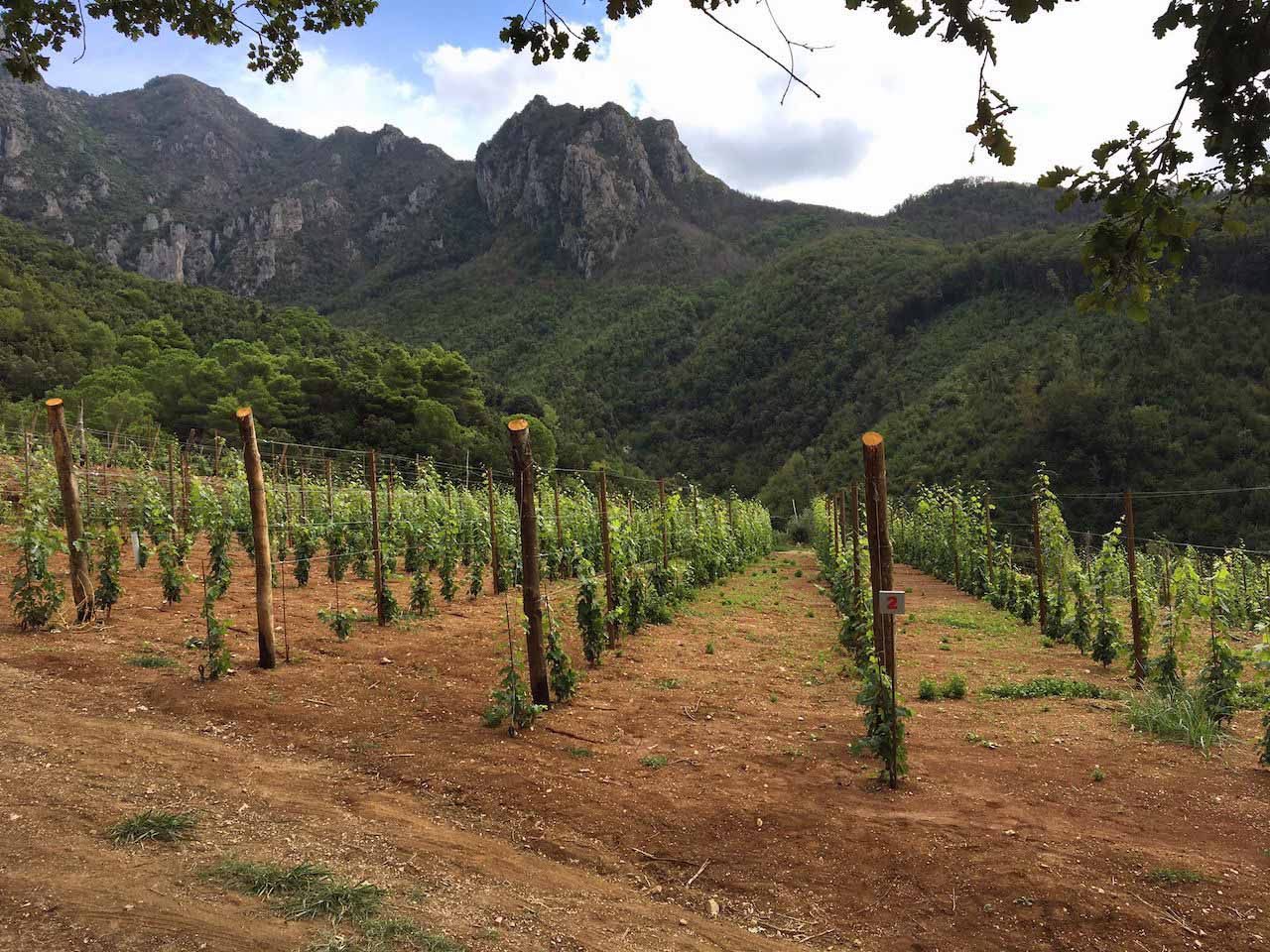 A shared dream that started with a white wine
In his trailblazing dream, Gaetano was never alone: since 2004, he has had his brother Generoso Bove, Vincenzo D'acino, and Luigi Giordano by his side. The four of them successfully differentiated their roles, and in the same year, they launched their company Tenuta San Francesco with the first label wine Tramonti Bianco. "People said we were crazy to invest in white wine in an area where the red one is always the scene-stealer. But we went through with the idea, and after having experts in this field fall in love with our product, we finally put a foot in the room."
Wines of Tenuta San Francesco
Tenuta San Francesco likes to experiment without leaving heritage behind. That's how Alta Costa was born, a sparkling wine that celebrates Tramonti and its wine-making tradition. "I make products that I enjoy drinking myself. Maybe that's why people often see my personality in my wines. I have to say, though, that wine is a pleasure that needs to move the consumer first and then the producer. If I had to pick one, I'd say my E'Iss. And, of course, Per Eva, the wine I created to celebrate the greatest support in my life, my wife. Even if she thought I was crazy initially for starting this journey, she always stood by my side, giving me the strength to endure. Per Eva is a white wine meant to be easily preserved over time, with no wood, but still able to give the grapes time to evolve". Thanks to the expertise of the oenologist Carmine Valentino, they have been able to produce unique wines that are loved by anyone who gets a sip.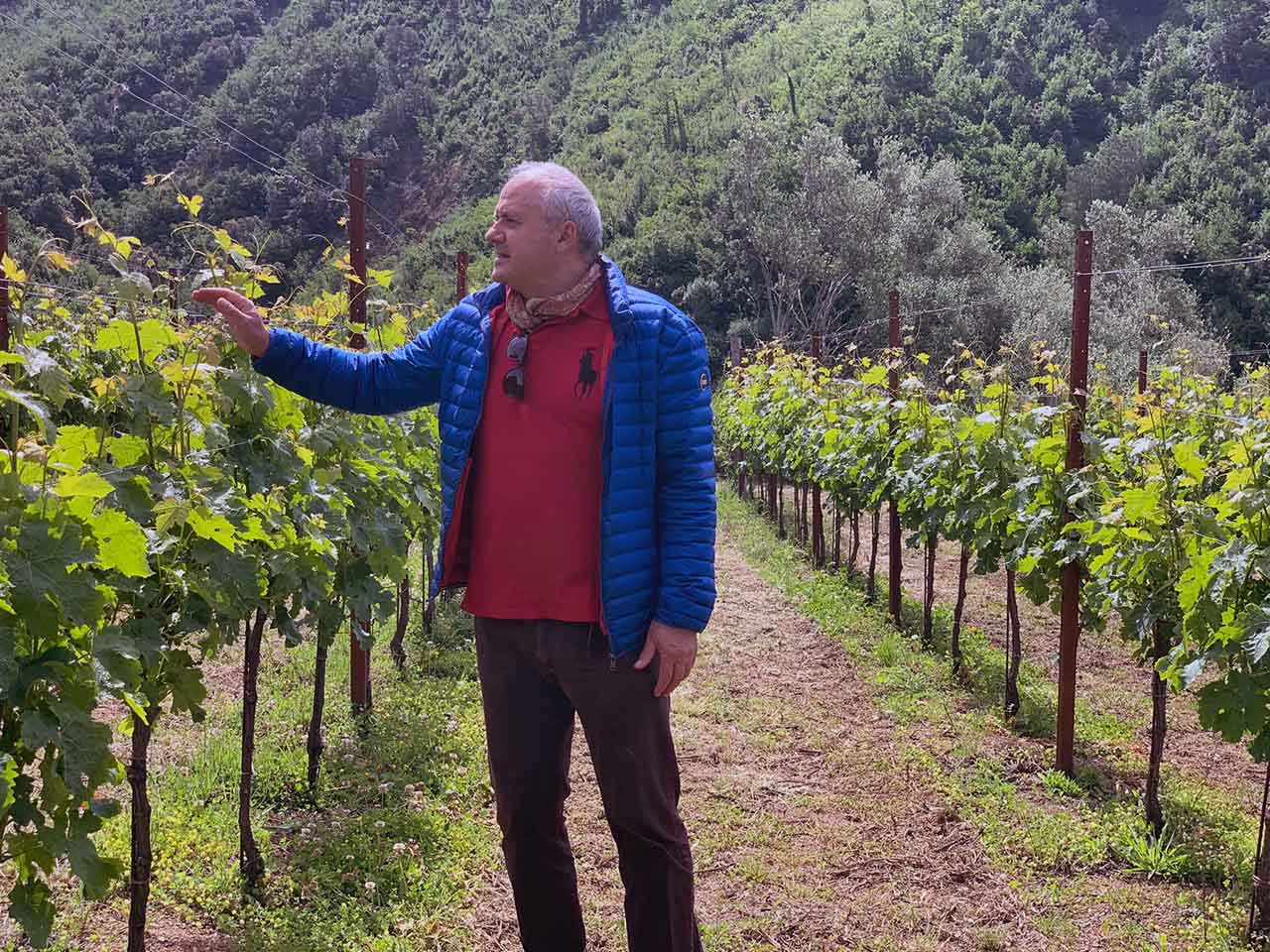 Tramonti's evolution
In the last years, the members of Tenuta had invested in Pucara, a tiny village of Tramonti famous for being the place of origin of the Concerto liquor. Here, they have reclaimed some terraces and planted new vines, with a strong predominance of international varieties, which will create a new product in a few years. "My dream is to see Tramonti becoming the destination of choice for anyone who'd like to buy a second home seeking a quiet place or even those who'd like to find themselves amongst centuries-old vines and roots. I can see Tramonti turning into the Bolgheri of the South of Italy".
Wine and food pairings
"What sticks to the memory of someone is not only a face but a taste as well. Sometimes we don't remember the features of a successful chef, but we might recall exactly how one of his dishes tastes. That's why combining the right wine with a local squid with potatoes or a simple spaghetti with clams is important so the culinary journey can be perfect. That's what our products do, and that's why they are greatly appreciated nationally and abroad."

(Translation by Michela Pandolfi)